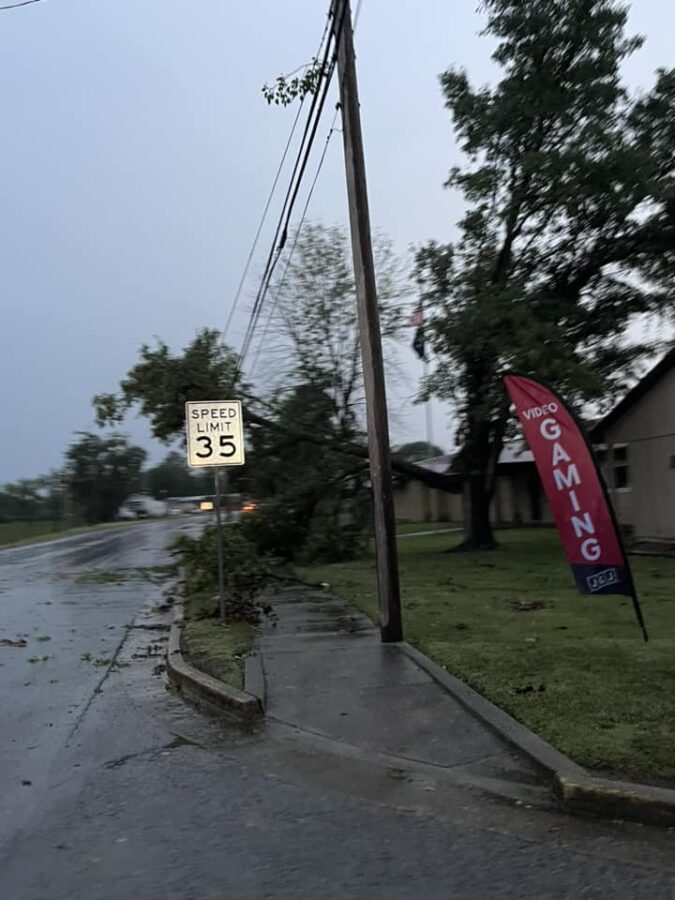 City of Carmi officials estimate less than 50 homes remain without power as of 3 o'clock Monday afternoon.  It was a long weekend for crews as they battled a city wide outage that occurred after storms pummeled the region Saturday night.  Though most had power restored by Sunday afternoon, there remain pockets where trouble has persisted.  Workers are attacking those problem areas as they can get to them.
Additionally, officials are asking residents and businesses to send any storm damage photos they have to [email protected].  If you participate, you're asked to include the location identity where the photo(s) were taken and should only be sent in from damage that occurred within the corporate boundaries within the City of Carmi.  The reason for the request, the release says, is in an effort to obtain assistance.  Leaders admit that there is no guarantee that assistance will be received, but say photos will make the case for potential assistance.
Beyond storm damage and cleanup, city workers are also tackling a water line project that will affect areas around Hillsdale, Fackney, Ellen Drive, Smith Street, and Sycamore over the next two weeks.  Non-residents are asked to avoid the areas if possible.