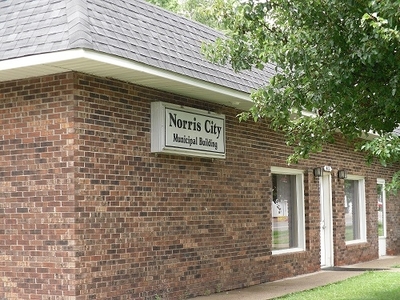 The Norris City Village Board held a special meeting yesterday afternoon and met for twenty minutes.
After interviewing three candidates to fill the vacancy on the village board after the passing of Carl Whipple, Mayor Roy Kissell nominated former board member Judy Dobbs to the position and she was unanimously approved.  Board member Sue James was absent.
They then discussed Phase III of the water project.  Jim Brown of Brown and Roberts Engineering presented a proposal for a grant from the Illinois EPA.  Norris City is eligible for a grant that would pay up to 50% of the cost up to $400,000.
The board approved proceeding with the project while working out the finances.
It would also require a rise in customer water rates, which Mayor Kissell said the village haven't raised in at least 31 years.  The in-town rate currently is $8.90 for the first 2,000 gallons and there are now 579 in-town customers.  They will discuss raising rates at next month's regular meeting.
Construction on Phase III should begin next March.
The regularly scheduled meeting of the board will be Monday, August 3rd at 7 P.M.