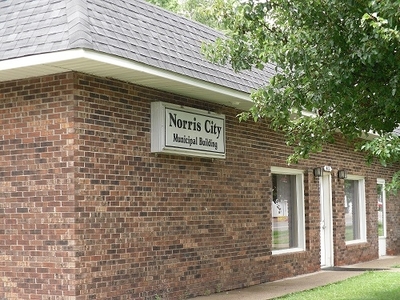 The Norris City Village Board met last night, back at the Village Office, after being on conference call for the last two meetings.
The board unanimously approved giving Mike Ray $3,000 in TIF money to pay for half the cost for the electronic doors for the front of the Wonder Market.  Mayor Roy Kissell wondered if it might set a bad precedent by approving the TIF funds after Ray paid for half the cost of the doors before discussing the project with the board.  None of the board members said they had a problem with it since it was a special situation due to the coronavirus.
A resolution was approved authorizing resealing and oil and chipping of streets from MFT funds at an estimated cost of $54,127.10, and including resurfacing on the westbound lane at the intersection of East and Cherry Streets and at the Church of God at a combined estimated cost of $23,000.  Plus, $7,000 from the MFT budget will be used on the parking areas on South Division Street.  Additional MFT funds will come through the Rebuild Illinois Bond Funds to local public agencies.  Norris City is scheduled to receive six disbursements over three years totaling $84,027.54.
Ethan Jones accepted the offer to join the police department on June 12th after candidate Alan Wurst declined the offer.  Jones will attend the Police Academy at the University of Illinois Urbana-Champaign beginning June 28th.  Training will take 14 weeks.
The board approved a new Use of Force Policy for the Police Department, which was modeled after Carmi's policy, contingent on the recommendation by Village Attorney Nathan Rowland.  The policy has not been updated since 1993.
In the police report for May, there was one citation issued and four 9-1-1 calls.  Also, 27 off-road vehicles have been registered so far.
The board approved a $500 donation to the recently implemented summer lunch program for school children.
The lobby of the village office was reopened Monday.  The shutoffs on past due utility bills will resume on June 15th and late fees on current bills will resume after June 25th.  The board members all accepted the changes.
The city-wide rummage sales will be on Saturday and Sunday, June 5th and 6th and clean-up week will run June 8th through the 15th.  No hazardous materials please and items should be at the curb by Wednesday, June 10th.
And Mayor Kissell read a proclamation declaring June Revive Our Economy Month, as part of an idea put forward by State Representative Darren Bailey.
The next village board meeting will be held on July 6th at 7 PM.