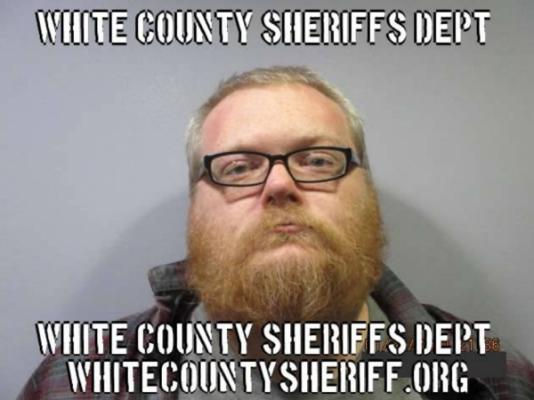 A 41 year old Norris City man, Erik Griffith, is behind bars in the White County Jail following a traffic stop Tuesday morning. A Carmi Police Officer observed a beige Olds Alero pull onto Route 1 southbound from the Walmart parking lot. The Officer ran the plates and found the license plate and the registered owner was suspended for non-insurance.
A traffic stop was initiated on Route 1 and the driver, Erik Griffith, turned onto County Road 1350 N and then pulled into the Elastec parking lot. The Officer approached the driver's side and asked Erik for his driver's license and proof of insurance. He could not provide either. After running Erik's name through dispatch it was discovered his driver's license was suspended and he was wanted on Failure to Appear warrants out of White County for Theft of Services and Saline County for Driving on a Suspended License. Another Officer arrived to assist and together they approached the driver's side door and asked Erik to shut the car off. Officers advised him of his driving status and the fact that he was wanted. Erik was asked to step out of the car. He was handcuffed and taken to the White County Jail.
Erik was cited for Operating a Vehicle with Suspended Registration and Driving While License Suspended. Bond was set on the Saline County warrant at $300 cash. Bond was set on the White County warrant at $500 cash.