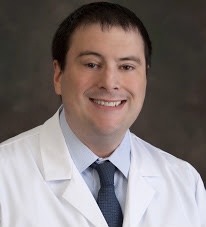 November 11, 2020 (Mt. Carmel, Illinois) –Wabash General Hospital's President and CEO, Karissa Turner, is pleased to announce Dr. John Pidgeon will be joining the WGH staff later this month to offer neurology services to patients 16 and older. Mrs. Turner stated, "We are excited to expand our specialty services to meet the needs of our service area. Access to specialty care is always a challenge in rural markets so we are delighted that Dr. Pidgeon will bring a much needed service to our area. Wabash General Hospital strives to offer quality services locally so patients do not need to travel for the care they need."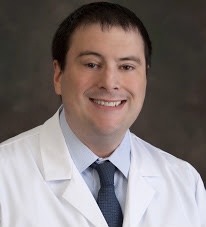 Dr. Pidgeon completed his medical school at Upstate Medical University in Syracuse, New York in May of 2003. Then, he completed an internship at University Hospitals of Cleveland in Cleveland, Ohio, before completing his residency at the University of Hospitals of Cleveland – Case Western Reserve University in the Department of Neurology in June of 2007. Dr. Pidgeon has a special interest in EEG/Epilepsy and Sleep Medicine, which he has completed a fellowship in both of those areas. He is also board certified by the American Board of Psychiatry and Neurology.
Dr. Pidgeon will be seeing patients at WGH's Primary Care Office located at 1123 Chestnut Street in Mount Carmel. He will be able to treat the following conditions:
– Alzheimer's Disease/Dementia
– Amyotrophic Lateral Sclerosis (ALS)
– Bell's Palsy
– Cerebral Palsy
– Encephalopathy
– Epilepsy
– Guillain-Barre Syndrome
– Huntington's Chorea
– Meningitis and Encephalitis
– Multiple Sclerosis
– Parkinson's Disease
– Peripheral Neuropathy
– Headache
– Shingles
– Stroke
For more information or to schedule an appointment, please call (618)263-4376.