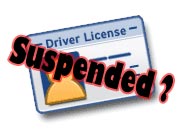 The Carmi Police Department conducted a traffic stop that resulted in multiple charges for a local man.  At around 9:45 am Thursday, September 30th, Officer Lucas pulled over 48 year old Jeffrey C Norman, of 108 E Rudolph Street in Crossville, after noticing the plates expired in 2013 and were also for a car, not the truck he was driving.
Norman was arrested for Driving While License Suspended or Revoked, Unlawful Display of License Plates, Sticker or Card not authorized for the vehicle and Possession of Methamphetamine.
Norman was transferred to the White County Jail.