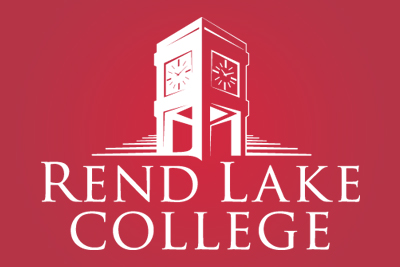 Treat the winter blues with a new interest. The Rend Lake College's Community & Corporate Education has announced several additional classes for the Spring 2021 semester. Many of the affordable offerings are available online and can be completed from the comforts of home.
To register and pay for classes, visit rlc.coursestorm.com.
Virtual Paint Party
: Make your own masterpiece in the comfort of your own home. Join the Virtual Paint Party and receive step-by-step instructions along with a live teacher. A supply list will be provided upon registration. The class is offered over Zoom and the cost is $10.
Instructor: Emily DeForest
Friday, Feb. 12 6 to 8 p.m.
Mars & the Moon
: Anyone interested in getting to know the stars, constellations and planets featured in the winter night sky will want to sign up for this course. RLC Professor Greg Hollmann shares resources and tips in this free online class about how to locate some of the most well-known groupings in the galaxy, including many stars that are visible at night. The class places an emphasis on Mars, which is near the first quarter moon on this particular night. Information on the Red Planet's surface conditions, geologic features and recent missions will also be shared.
Instructor: Greg Hollmann
Thursday, Feb. 18 6 to 8 p.m.
Food Sanitation
: Learn to identify the causes of food-borne illness, identify and apply correct procedures for cleaning and sanitizing, recognize problems and potential solutions associated with facility, equipment and layout, and understand the Illinois code related to food service establishments. Successful completion of this course prepares you to take the ServSafe exam for Management and Sanitation Training. The exam is given at the end of the second session. Students must bring Photo ID to class. The class is offered on the RLC Main Campus, and the cost is $180.
Instructor: Jeff Fairbanks
Monday, Feb. 22 and Monday, March 1 8 a.m. to 5 p.m.
Stretch 101
: You do not have to be flexible to set yourself up with this flexible exercise course that is perfect for people of all fitness levels. Stretch 101 is a no-impact, 100-percent modifiable, no-cardio class that does not require any experience to enjoy. It uses slow-paced gentle stretching to elongate muscles, expand flexibility, help relieve tension and pain and leave you feeling refreshed. A yoga mat is required. The class is online, and the cost is $5.
Instructor: Charlotte Loss
Tuesdays and Thursdays, March 16 to April 8 1 to 1:30 p.m.
Herbs: From Garden to Kitchen
: Students in this online course will learn the basics of how to grow herbs in beds and containers as well as how to identify, harvest and preserve their own. Discuss the classifications of culinary herbs and extend your culinary experience by interacting with a Rend Lake College chef through this Zoom class. Chef Fairbanks will also prepare items using fresh and dried herbs that are local to southern Illinois. The cost for this online course is $5.
Instructor: Jeff Fairbanks
Thursday, March 25 2 to 4 p.m.
PiYo
: This exercise routine fuses the muscle sculpting benefits of Pilates, the flexibility advantages of yoga, and cardio, all in one class! PiYo presents a unique total-body workout for people of all fitness levels. You burn calories, but without weights, jumps, or complicated equipment. Yoga mat required. The cost is $5.
Instructor: Charlotte Loss
Tuesdays and Thursdays, April 6 to 29 4 to 4:30 p.m.
Spring Constellations
: Another chance to get to know the night's sky will offer expert insight on an annual cosmic event. In this free online course, RLC professor Greg Hollmann will share resources and tips on how to locate most well-known groupings of star constellations seen in the spring. Information will also be shared on how to best view the Lyrids meteor shower, which peaks in mid to late April.
Instructor: Greg Hollmann
Tuesday, April 13 7 to 9 p.m.