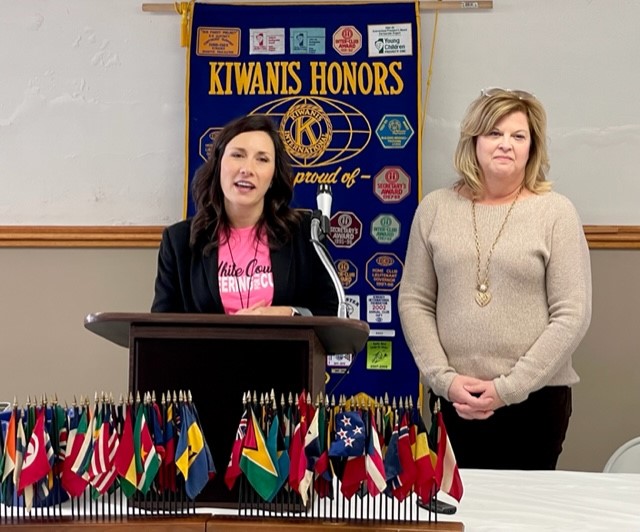 On January 28th, more than 375 cheerleaders alone will descend on McDougal Evers Gymnasium for the 10th White County Cheer for a Cure event.  Lacey Moore and Amy Rice, two of the individuals behind the organization visited Kiwanis Thursday to discuss the upcoming event.  The Jefferson Attendance Center Principal, Moore, talks about how the event got it's start almost a dozen years ago.
The first event was held in October.  Moore explains while she considered it a success, the competitive cheerleading season runs from October – February prompting the organization to move future events to January.  For the next 3 years, events continued to be tied into the national organization until the group composed of Moore, Rice, Candace Masterson, and Jennifer O'Daniel recognized an opportunity.
That mindset took an even more powerful hit close to home in 2016 when Amy's daughter Megan Rice, now cancer free and newly engaged, was diagnosed with cancer. The ladies felt the money they were raising could be so much more impactful for individuals and families they could help right here in the area.  Rice elaborates.
To date, Rice says the organization has raised and distributed $150,000 to and for about 50 people.
15 different gyms/schools will be on site on the 28th, 34 different groups will perform.  And even if you think cheerleading isn't your thing, the ladies have arranged to have a reason for anyone to stop by and help out.  Food will be available by The Green Pig; drinks from Higher Grounds, and photos from Oh Snap! Photos.  This year, the money raised will specifically go to help a number of individuals including Makayla Mckenzie, Chris Brown, Angela Britton, along with others who are choosing to battle privately.
White County Cheer for a Cure starts at 9am on Saturday, January 28th and the group is hoping to raise $25,000.  The Carmi Kiwanis Club made a donation of $250 to help the organization reach that goal.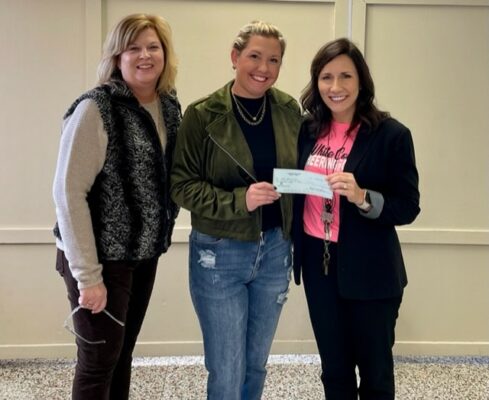 Also celebrated at the meeting were the quarter's Most Valuable Bulldogs, a selection of 2nd and 3rd graders from Jefferson who were acknowledged for their good decisions.  They include Ali Stover, Brooks Campbell, Maverick Ambrous, Grayley Holloman, and Stephen Dunham.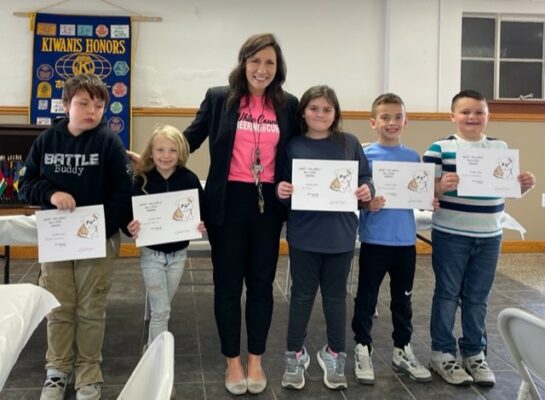 Moore also reported that Jefferson will be holding a community wide Color Run 5K on Saturday, April 22nd.  See flyer for additional details.