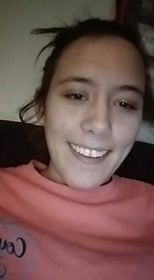 UPDATED 9:03am 3/15/21
 On March 14, 2021, the Illinois State Police (ISP) Division of Criminal Investigation (DCI) – Zone 8 was requested by the Harrisburg Police Department to investigate the disappearance of a female.
During the investigation, information obtained by the ISP DCI -Zone 8 agents led them to the 800 block of High Street in Eldorado, IL where evidence of a homicide was discovered.  Additional information led agents to the discovery of the missing female victim's body in rural Gallatin County, north of Equality.
The investigation is being led by the ISP DCI – Zone 8 and is still open and ongoing.  No further information will be disseminated at this time.  Anyone with information is asked to contact the ISP DCI Zone 8 at (618) 542-2171.
Story courtesy of Jeremy Smith for TOC News
On Friday, March 12th, Saline County Sherriff's Department was notified of a missing person. 19 year-old Mishealia Marie Meredith of Harrisburg, IL had last been seen at 7:00 p.m. when she left her residence. She had spoken with her mother by phone and stated she was returning home on foot. She never showed up at home, and her phone was later located in the middle of a road in Eldorado, IL. Sunday, Mishealia was located deceased. There are no further details being released at this time. We are closely monitoring the investigation, and will bring more details as they become available in the coming days.