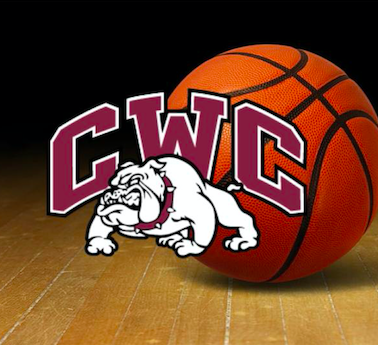 The Carmi-White County Lady Bulldogs came into Duff-Kingston Gymnasium in Eldorado on Thursday Night looking for their first conference win of the season, as they battle the Eldorado Lady Eagles.
This was the 3rd meeting between the two rivals, as Eldorado won the previous two matchups by seven points (42-35 on Nov. 25) and four points (47-43 on Dec. 1).
The game was a back and forth offensive battle in the first half, as expected. A three-point buzzer beater to end the 2nd quarter by Mara Serafini cut the Eldorado lead to 26-22 at the break.
Carmi then went on a run in the 2nd half, outscoring Eldorado 15-5 in the 3rd. The defensive pressure amped up, and the Lady Dogs were hitting their shots, leading 37-31 going into the 4th quarter.
Both offenses stalled for most of the final quarter. Carmi held a 42-35 lead for what felt like an eternity. All of the sudden, Eldorado ripped off a 9-1 run in less than two minutes to go ahead 44-43 with just 58 seconds to play.
Carmi put the ball in the hands of the their leading scorer, Serafini who got fouled with 23 seconds to go. Serafini would hit one of two free throws to tie the game at 44. Eldorado came up empty on the final possession of regulation and we went to overtime tied at 44.
In the late stages of the 4th quarter and overtime, Eldorado began to apply full-court pressure, and Carmi couldn't handle it. The Lady Bulldogs turned the ball over 27 times on the night. Eldorado held a 58-55 lead with just 5 seconds left, Carmi set up a full court play to get Serafini open for 3 at the buzzer, but her shot was blocked as time expired. Eldorado completed the comeback and handed Carmi their toughest loss of the season.
Along with the 27 turnovers, Carmi missed 10 free throws on the night, a handful of those came in the 2nd half.
Mara Serafini played arguably her best game of the season, scoring 22 points on 7/16 shooting. Caroline Simmons scored 14, Ashlyn Rager scored 7, Shemaine Lovell and Ebonie Hawkins both scored 4, Lily Pollard scored 3, and Johanna Smith scored 1.
Carmi falls to 7-13 on the season, and 0-6 in the BDC.
The Lady Bulldogs will begin play in the Lady Eagle Classic in Eldorado this weekend. They will face Goreville at 10 AM on Saturday. If they lose, they will play Monday at 8:30 AM, if they win they will play at 11:30 AM on Monday against either Vienna or Johnston City.