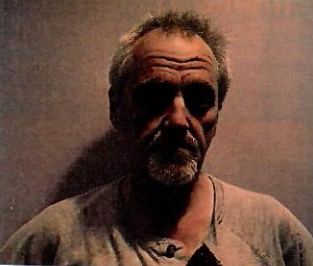 A call to a house fire in Maunie resulted in the arrest of a Crossville man wanted on a White County Warrant.
On Sunday Deputy Michael Brown was dispatched to a residential fire on Johnson Street in Maunie. According to the caller, David Miller, he heard a loud pop noise and looked out his window and saw flames along with smoke and called 911. Brown arrived on scene and learned that three individuals were cleaning up the yard of the residence that is owned by Amy Newman-Sandusky. Witnesses identified the individuals as David Selph, Matthew Gwaltney and Jackie Meserole. According the report Selph had set fire to pile of brush that was too close to the abandoned house and it caused the residence to catch fire. Selph told Brown that he was inside the residence and ran out when he heard someone yell that the house was on fire. Selph said Sandusky was the owner of the residence.
Brown then spoke with 57 year old Jackie Meserole of Crossville and knew of him to be wanted on a White County Warrant for Failure to Appear on No Valid Driver's License. Meserole was taken into custody and transported to the White County Jail by an officer with the Carmi Police Department.
Deputy Brown provided what information he had with Carmi Fire Assistant Chief Mark. The information was also provided to the Fire Marshall
Brown later spoke with Sandusky via phone who stated the individuals had permission to be on the property to clean it. She told Brown the residence had no mortgage or insurance and would not be filing a complaint.
Bond on the warrant for Meserole was set at $500 plus a $75 FTA fee and a $20 booking fee. He paid bond and was released a couple of hours later.