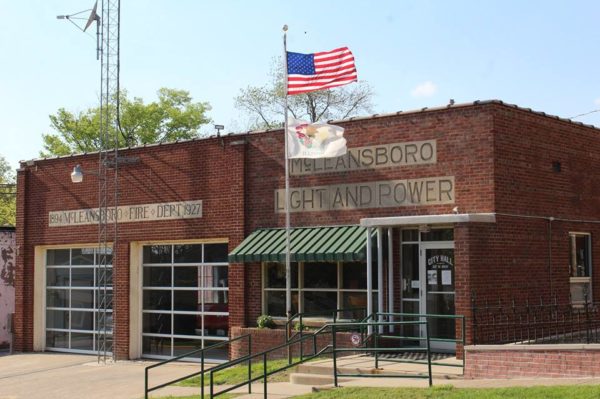 The McLeansboro City Council will hold their regular monthly meeting Tuesday at 6:00 PM. Due to COVID -19, the meeting is closed to the public. If you would like to join the meeting via telephone, the dial in number is 701-802-5409, access code 305224. You will need to call by 5:55 p.m.
The very busy agenda includes discussion and or action on Mayoral appointments, mosquito abatement chemicals, equipment and training for employees, the construction of a 3 sided lean to shed to be located near the light plant, for storage of city equipment, evaluation and price setting of liquor licenses, bidding of the hay bailing at the airport, purchasing of a new or used mowing tractor, renewal of the technology support agreement with Wilson's Computers, TIF reimbursement for a property owned by Jerrod K and Louis L. Vaupel, bids received for the existing Digger Truck, acceptance of the resignation of Leroy Browning as Fire Chief, the Log Cabin located at Lake McLeansboro, a pay request for the water tower, bridge replacement on Market Street, a Beer Garden License, and an Executive Session for the discussion and or action on the employment of a specific individual.
There will also be reports from the Mayor, Collector and Treasurer, and Aldermen.