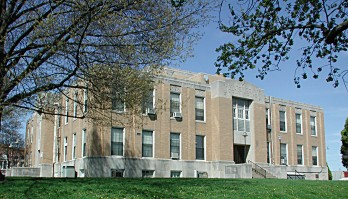 The McLeansboro City Council will meet Tuesday at 6:00 PM in the courtroom of the Hamilton County Courthouse.
Council will discuss/take action on the swearing in of Walter Rexing as Assistant Fire Chief, a pay request for the water tower project, discussion from Shawnee Professional Services regarding MFT addendum, payment to Sharps Stone & Concrete, the use of city property at 133 South Jackson for the purpose of a "flea market" on Saturdays in October by Beth Sandusky,  the cancellation of the 2020 Christmas parade, giving the Parks and Rec Department a deadline on obtaining their mosquito spraying license, a presentation from Botsh & Associates concerning procedures for audits and bookkeeping, the selling of city owned properties, amending the parameters for a beer garden liquor license, amending Liquor License classifications, water main replacement on Meadow Crest, establishing a date and time for the City-Wide Halloween Trick-or-Treat Night, the bid opening for the 2004 Chevy Colorado, approval of a funding resolution for a minimum of $31,050 to cover the estimated cost for repaving parking spots and IDOT agreement along Rte 142, TIF reimbursement for MC Sales, LLC (d/b/a Dairy Queen) in the amount of $5061.11, TIF reimbursement for Wuebbels Repair & Sales in the amount of $4,546.47, allowing Shawnee Professional Services to amend the Preliminary Engineering Report for proposed sewer improvements, and allowing Shawnee Professional Services to move forward with the pre application process for the proposed sewer improvements.
There will also be reports from the Collector and Treasurer and Aldermen.