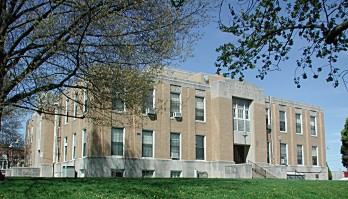 This story has been updated with corrections.  WROY/WRUL apologizes for the error.
The Mcleansboro City Council met Tuesday in its regular session.
Outgoing Mayor Dick Dietz thanked everyone he has worked with as Mayor and said he's sure the new council will do a good job.  There will be a reception for Dietz and the departing council members at the city hall on Friday fromm 1 to 3 PM.
The April pay request for the water tower project was approved totaling $129.675.68.  $105,300 goes to Microcom and $24,375.68 to Shawnee Professional Services.  Overall, the project is 85.7% complete; Microcom's work is about 85% complete and Caldwell Tank's work is about 90% complete.
Rural Development has received the documentation they need on the sanitary sewer improvement project and the city is waiting on the environmental review.  Once everything is is place, the city will submit its final application for the project.
An ordinance incorporating the property deeded to the city by Dollar General as an alley attached to 601 East Randolph was tabled.
Rental rates and the rental contract for the Izaak Walton Cabin were approved.  It will be a $100 rental fee plus a $100 deposit, cash only, and there is no fee to fill out the form.  Hours will be from 9 AM to 8 PM and no alcohol will be allowed…The deposit is refundable if they follow the rules.  If the contract is cancelled within 48 hours, they will lose their deposit.
Shawnee presented the council a check for $1,000, donated for this year's fireworks display.  Approved was a contract from Patriot Pyro for fireworks for the Fourth of July celebrations for $7,000 per year with an extra $2,000 for this year only.  The display will be overseen by the fire department.
$300 to purchase a banner from the Chamber of Commerce was approved.  It will have the city's name on it and will be displayed for two years on a utility pole.
The board agreed to revise the amounts of raffle tickets for charity, not to exceed Chapter 7 of the Business Code, Article 4 of the Raffle Code and section 7-4-9 Terms and Fees if the City Code Book.  The aggregrate value goes up from $25,000 to $150,000.  The highest for one item rises from $15,000 to $100,000.  A $25 chance will be a $100 chance.  The maximum price of a ticket shall not exceed $25.
They tabled hiring an employee to assist with the mowing for this summer for further discussion on the matter.
And they approved the highest of ten bids on the 2015 bush hog mower from Dale Warner for $3,750.