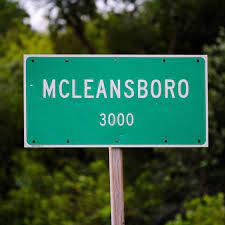 The McLeansboro City Council is set to meet in regular session this (Tuesday) evening at 5:30 for what appears to be a very full agenda.
Public comments include the Women's Leadership Council of Hamilton County and Kim Murk on the Beautification Task Force.
The consent agenda portion of the meeting will likely see the council approve trick or treat hours from 5 to 8 on Tuesday, October 31, Halloween.
The City Wide Cleanup is set for October 2nd through the 5th, Monday through that Friday from 7:45 am. To 3:30 each afternoon.
Several TIF reimbursements are on the agenda along with business covering the Sanitary Sewer Evaluation System.
The dog pound, fees for commercial and private customers and two hour parking on the outside of the Mcleansboro Square are also on tonight's agenda.
WROY/WRUL News hopes to have that meeting covered this evening with a full report expected sometime Wednesday.