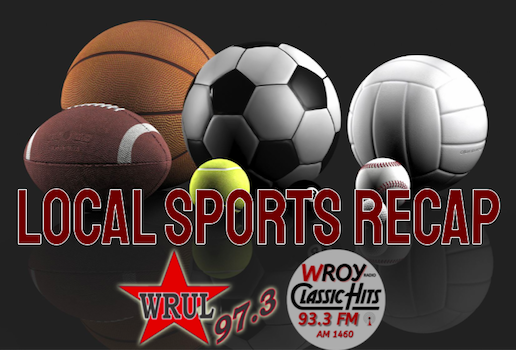 The Carmi-White County Volleyball team went 2-0 in their first two matches of the NCOE Tournament last night. The Lady Bulldogs defeated Thompsonville 25-14 and 25-16. They then beat Eldorado 25-22 and 25-19. CWC will have two more matches tonight, they will take on Hamilton County at 5 PM, and then NCOE at 8 PM. 
The CWC Girls Tennis team was swept by Carbondale yesterday 9-0. Carmi however did win on the JV side 13-9. Girls tennis will travel to Fairfield today. 
Junior High baseball fell to Gallatin County on the road yesterday, losing 9-2. The Bullpups trailed 4-2 heading into the 6th inning, but the Hawks would score 5 times to put the game away. Travis Nausley, Jaxon Bradshaw and Jayse Digman recorded base hits in the loss. The Bullpups are now 2-9, they will travel to Massac County on Friday. 
The Carmi-White County Cross-Country teams began their season on Tuesday at the Hamilton County Invitational and the boys team took home 3rd place.
Tanner Spence finished in 4th place. Trey Dixon finished 15th. Luke Bolerjack finished 26th. Jayde Albright finished 29th. Lane Connaway finished 34th. Ian Mosier finished 46th, and Trent Belford finished 50th.
On the girls side, Gabbie Conover finished 9th and Ally Pollard finished 18th.
The Cross-Country teams will travel to West Frankfort later today.
And the CWC boys golf team is also in action today, they will also travel to West Frankfort.