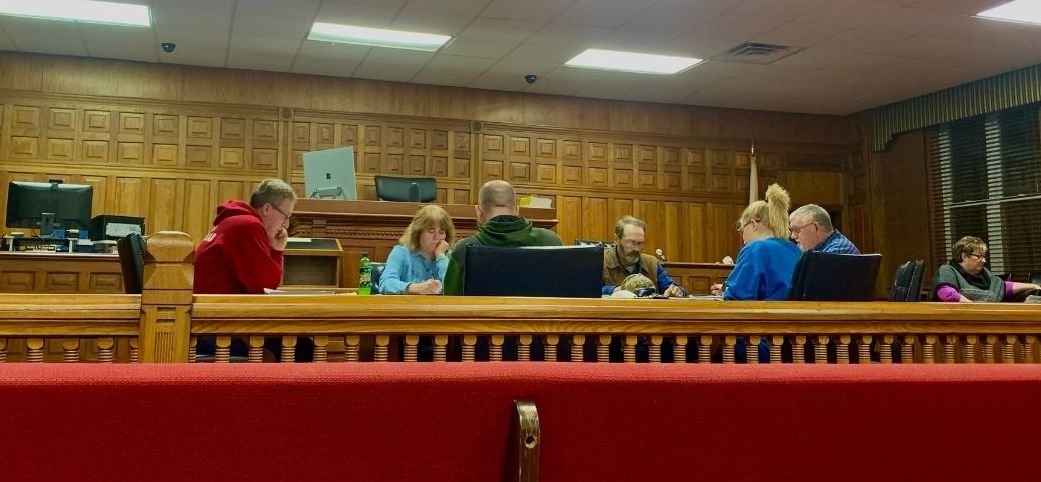 The White County board meeting held on February 8th, 2022 at 7 p.m. covered a vast array of topics.
Beth Sell, County Clerk, has been hard at work working to get the voting IDs printed and shipped out by next week. The ambulance officer reported that he hired a new EMT while the sheriff said the deputy that was recently hired is stepping down. Therefore, he is on the lookout for another deputy.
Next up were the presentations given by Banterra Bank and First Bank about the credit card options the county has. Emmalee Pruitt from Banterra Bank gave a brief summary of the two credit card options the bank can offer her. Following was Luke Sailer and Larissa Hayes from First Bank, who heavily suggested that the county should take part in their reward card. While both Banterra and First Bank had perks, no decision was finalized at the meeting.
Two members of the White County Housing authority, Bonnie Remley and MaryAnne Salvato, and one member of the IllinoiSouth Tourism board, Kelly Northcott, were approved to resign from their current roles at the meeting.
Many items on the agenda were tabled and will be back on the agenda on March 8th, 2022 at 7 p.m.