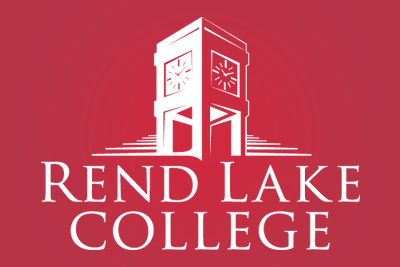 INA, Ill. (Feb. 14, 2020) — Career seekers, businesses and community members are invited to learn more about apprenticeship programs at Rend Lake College's Apprenticeship Works! event.
Apprenticeship Works! takes place 8:30 a.m.-10:30 a.m. Wednesday, Feb. 26 in the RLC Theatre. Registration begins at 8 a.m. The event is free to attend.
During the event, attendees can learn about the benefits of apprenticeship programs and how they can work for them. Rend Lake College is an approved sponsor for a variety of apprenticeship programs. Approved apprenticeship programs include Industrial Maintenance, Production Technology, Child Care Development, Machining, Welding, Computer Programming, Information Technology, Culinary Arts, Certified Nursing Assistant, Farming, and Automotive and Truck Maintenance & Mechanic programs. Bruce Hallam, Apprenticeship and Training Representative from the Department of Labor, will present on how businesses can start a Registered Apprenticeship program. Area employers will explain how their company's apprenticeship program works, the benefits, and the apprenticeship selection process. Attendees will also hear current and former apprentices describe how the apprenticeship program is helping them to achieve their career goals.
Rend Lake College has been working closely with companies such as Continental Tire, North American Lighting, Nascote Industries and Phoenix Modular Elevator for the past few years as the training provider for their apprenticeship programs. As apprenticeship programs continue to expand into other career fields such as information technology, computer programming, healthcare and business, Rend Lake College's goal is to help businesses and career seekers not only become aware of apprenticeship opportunities but to help guide them through the apprenticeship process.
For more information on the event or to RSVP, contact RLC Career Technical Education Support Specialist Joy Fitts at 
fittsj@rlc.edu
. RSVP not required but appreciated to ensure seating accommodations.