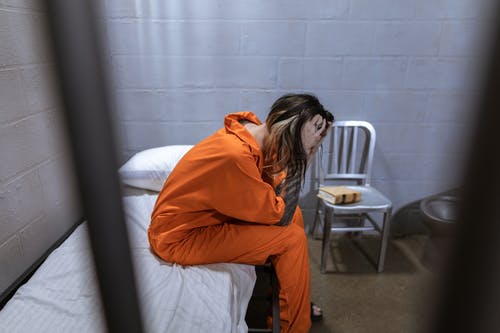 IRN (The Illinois Radio Network) provided information for this story
Illinois law enforcement associations continue to wait for follow-up legislation to address issues in a sweeping criminal justice and police regulation law enacted earlier this year.
The controversial measure impacting the criminal justice system and police regulations passed in the final hours of the previous General Assembly. Even after signing the bill, Gov. J.B. Pritzker said in February there would need to be some cleanup.
"Whenever you do anything big like this, and you've seen this before too, there's always a fix here or there and I think that will happen over the spring session," Pritzker said.
Spring session is almost over with a May 31 deadline to pass legislation with simple majorities.
Illinois Sheriffs' Association Executive Director Jim Kaitschuk said the organization offered up more than 400 pages to fix a variety of issues.
"Just things that were clearly put together rather rapidly that have a much more far-reaching impact than what I think may have been the intent, but we don't know that until we get it changed," Kaitschuk said.
He said the various issues that need clarity range from definitions for duty to intervene and duty to render aid, how to address policy violations, body camera regulations, and changes made around crowd control.
A spokesperson for Illinois House Speaker Emanuel "Chris" Welch said they are committed to moving discussions forward, but didn't indicate if any follow-up legislation was coming before the end of the month.
"When our General Assembly passed the historic police reform package in January, lawmakers made a commitment to forming a task force that would continue these conversations deliberately and inclusively," said Welch spokesperson Jaclyn Driscoll. "The goal of the Task Force on Constitutional Rights and Remedies is to produce a report that clearly outlines how we better hold police accountable and allows all stakeholders to operate from the same set of facts. We remain committed to moving these discussions forward, not only with the legislature but with communities across the state."
Illinois sheriffs are also still waiting on the Illinois Department of Corrections to speed up the process of transferring state detainees from county jails to state prisons.
More than a year ago, because of the pandemic, Pritzker halted inmate transfers from county jails to the state's prisons.
"We now are in the bridge to Phase 5, you would think there would be a transition with that as there has been with the rest of society, the same thing would apply to the jails and the prisons," Kaitschuk told WMAY. "Unfortunately we have not seen that same transition yet."
He said they continue to have sheriffs across the state waiting months to transfer convicted inmates to state prisons. There have been preliminary discussions on how counties can be reimbursed for the cost of housing inmates meant for state facilities.
"That discussion is at the very early stages, but I'm hopeful that at some point in time, maybe this is the start to deal with this issue," Kaitschuk said.
Last month, department officials said they are working through transfers while ensuring not to spread COVID-19.
"It is a struggle and we admit that," IDOC Chief of Operations John Eilers said. "But I promise we are filling beds as soon as they become open and we just work that schedule and we know how many offenders are in each jail."