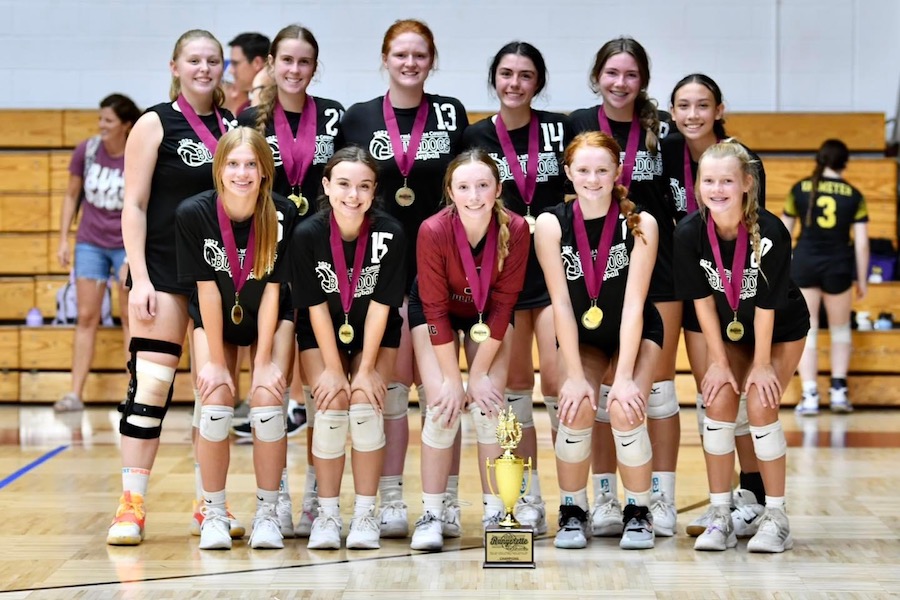 What a season it's been for the Carmi-White County Lady Bulldog Volleyball team, and it's only the 2nd week of September.
Just a couple days after a heartbreaking, 3-set loss in the NCOE Tournament Championship, the Lady Bulldogs found themselves in another tournament, the Benton Classic. Except this tournament wasn't spread out into two days, the Lady Bulldogs would have to play 5 matches in one day.
No problem for Chris Lucas' squad.
CWC was dominant, never even dropping a set against some the biggest schools on their schedule.
The Lady Bulldogs defeated:
Salem 28-26, 25-14.
Sesser-Valier 25-9, 25-16.
Harrisburg 25-11, 25-16.
Chester (semi-finals) 25-18, 25-11.
Valmeyer (championship) 28-26, 25-19.
Lauren Burzynski, Caroline Simmons and Ashlyn Rager were all named to the All-Tournament Team.
Carmi now sits at 11-1 on the season. They will host Edwards County on Monday night. Fans will be able to watch Monday's match on the WRUL Sports YouTube Channel.