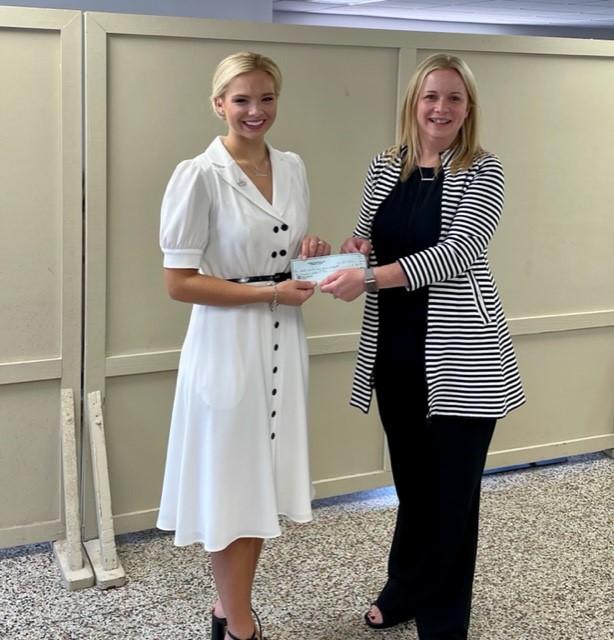 For a town steeped in history, two organizations are barreling toward milestones.  To kick off the Carmi Kiwanis Club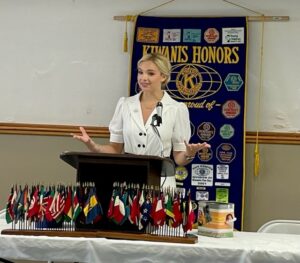 meeting Thursday, unofficial regional historian Barry Cleveland reminded members that the club will celebrate it's 100th year in existence next June.  The White County Fair meanwhile, is about to embark on it's 162nd annual event August 8th – 13th.  To kick off fair week, officials will crown a new White County Fair Queen on Monday, the 8th.  Kelsi Kessler, the 2019 and 2020 Fair Queen, as well as ultimately the subsequent two year Illinois State County Fair Queen gave a preview of what to expect at the 2022 pageant.
There can be a stigma to pageantry and while it can be easy to get caught up in logistics and details, Kessler says it's important to consider the purpose of the pageant.
At this time, there are 5 candidates for Miss White County Fair.  The winner will be crowned by last year's title holder, Alexis Conner.  There are 6 young ladies in the running for Junior Miss and 8 Little Miss candidates.  Kessler says there is still a bit of time to enter if you know a young lady that would be interested.  August 1st is the final deadline to enter.  Kessler describes how the girls are judged.
In addition to competing for titles, thanks to the hard work of pageant director Hannah Sailer, winners also get cash prizes in the form of scholarships.
You can learn more about the White County Fair pageant by searching facebook for the Miss White County Fair Queen page.  The Carmi Kiwanis Club made a donation of $300 to help the pageant in it's mission and the participants.