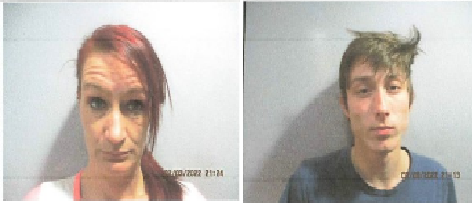 On Friday, February 4th at around 11:00 am, an Officer with the Carmi Police Department spotted Kenseth Rountree, 18 of New Haven, getting out of a vehicle in the 800 block of Third Street. The officer knew that Rountree was wanted on White County warrant for Theft. Rountree was placed under arrest and transported at the White County Jail.
The driver of the vehicle, 39 year old Nicole R Rapp of 506 Second Street, was also taken into custody on a White County warrant for Assault and Disorderly Conduct. Rapp was additionally charged with Possession of Methamphetamine, Possession of Drug Paraphernalia and Unlawful Use of Property.
Bond for Rountree was set at $250 cash
Bond for Rapp was set at $250 cash on the warrant with bond pending on the other charges.