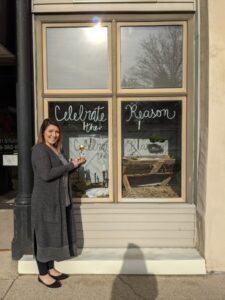 The winner of the Carmi Chamber of Commerce It's a White County Christmas Storefront Window Decorating Contest is Kati Sturgal, Shelter Insurance. Her display was chosen because it represents the true meaning of the Christmas season and invites the public to "Celebrate the Season and Celebrate the Reason." The display, featuring a sled and ice skates on one side and candles and a manger on the other side, can be found at 221 East Main Street in Carmi.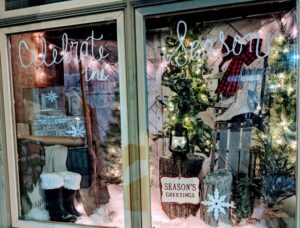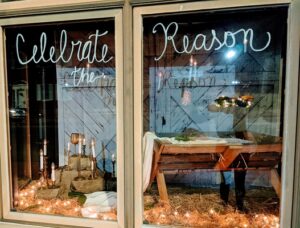 The Carmi Chamber of Commerce would like to thank all the businesses that participated in this year's It's a White County Christmas storefront window decorating contest: Shelter Insurance, Shepherd Insurance, Banterra Bank Carmi, Second Time Around, McDonald's, First Mid Bank, Illuminent, Jansen Auto, Elastec, Fairfield Memorial Horizon Health, White County Historical Society, Grant Gee Edward Jones, HD Bean Jewelers, -Lamp Sales Happily Ever After, Dave Matheny State Farm, and DoOver Décor.
Everyone that entered went above and beyond, and has filled our county with the Christmas spirit.
Be sure to check out all of the beautiful displays and support these local businesses.
Photos of all of the displays including the winner can be found on our website at wrul.com.