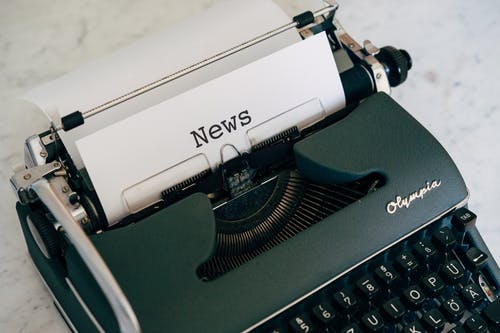 Illinois House, Senate Pass First Changes To Criminal Justice Law
Illinois lawmakers are moving forward with changes to a massive criminal justice reform law. The state House and Senate both approved a trailer bill that is designed to make it easier for law enforcement to implement the new law. The bill also includes a provision that prevents officers involved in or witnessing an incident where deadly force is used from viewing body cam footage before writing their official report. The bill is headed to the governor's desk.
Changes Proposed To Illinois In-State College Sports Betting Rules
Changes are being proposed to rules governing betting on in-state college teams by Illinois residents. A bill passed the House last week that would allow Illinoisans to gamble on in-state colleges under some circumstances. The new rules would allow bettors to place bets on team wagers, not individual performances. Bettors would also have to make wagers in person at a casino. Betting on in-state college teams by Illinois residents through sports betting apps would still be banned. If the Senate concurs with the bill, it will go to the governor's desk.
Man Accused Of Setting Car On Fire In Mattoon
An Effingham man is facing charges after being accused of setting a car on fire in Mattoon. Police say the vehicle fire was reported yesterday in the area near Wabash Avenue and South 14th Street. Authorities determined the fire was suspicious. Investigators have charged 26-year-old Reilly Condron with arson in connection with the blaze.
Over 68-Percent Of Illinois Adults Receive At Least One Dose
The Illinois Department of Health says the state is close to 70-percent vaccination of adults. At least 68-percent of Illinois adults have received at least one dose of COVID-19 vaccine. Data from the Centers for Disease Control and Prevention shows more than 51-percent of adults in the state are fully vaccinated. Over 33-thousand doses were administered on Sunday in Illinois.
Illinois Health Officials Report Lowest COVID-19 Cases
(Springfield, IL) — Illinois health officials are reporting the state's lowest number of new cases since March 2020. Health officials announced nearly 250 new cases of the virus yesterday, along with 14 additional deaths. Close to 790 people in the state are hospitalized for COVID-19-related illnesses, with 116 on ventilators. Illinois is set to lift all COVID-19 restrictions Friday as the state moves into Phase Five of the reopening plan.
Governor Receives Bill To Reduce Trailer Licenses
A bill proposing a decrease in licensing fees on utility trailers is waiting for Governor J.B. Pritzker's signature. The bill reverses an increase signed into law by the governor in 2019. Lawmakers say the fee is unaffordable for people and small businesses that tend to use the trailers. Trailers carrying items under three-thousand pounds would qualify for the reduction.
Convicted Murderer Hired By Hawaii Child Welfare Services
Advocates for domestic violence victims are outraged after a convicted murderer was hired to work for Hawaii's Child Welfare Services. In 1998 Justin Boulay, strangled his college girlfriend to death at Eastern Illinois University. He was convicted, and sentenced to 24 years in prison, but was paroled after 12 years. He moved to Hawaii in 2010, and does not have a criminal record since. It was recently discovered that Boulay was hired as a special assistant with the state Department of Human Services in the Child Welfare Services division in 2019. The job gives him direct contact with keiki who have been abused, and allows him to visit them in their homes, in a supervising role. State officials say Boulay slipped through the cracks, because their background check system only goes back ten years, and only looks for crimes that may have been committed locally. A nationwide background check was not conducted when Boulay was hired in 2019.
Illinois Comptroller says State's Financial Condition is Improving
Illinois Comptroller Susana Mendoza said the state's financial condition is moving in the right direction despite a structural deficit, multi-billion dollar backlog of bills and one of the highest unfunded pension liabilities in the nation. During a virtual conversation Friday with Southern Illinois University, Mendoza said Illinoisans are paying enormous property taxes, adding that Illinois is not taking in enough revenue. That's a point of contention with Republicans, who say the state is spending too much money in the wrong places.
Illinois Supreme Court Says Hold Up on Redrawn Judicial Maps
The Illinois Supreme Court is putting a pause on a recent law Gov. J.B. Pritzker signed redrawing judicial districts. The court ordered appeals and other matters to continue to be filed in judicial districts as they were on June 3, until the court provides further orders. The court's order said this will allow for software updates, training and public awareness to avoid errors and "guarantee access to justice."