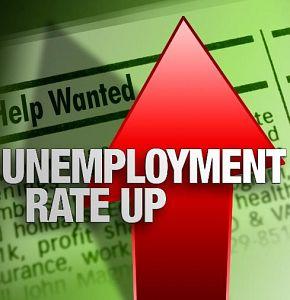 Illinois' February unemployment rate increased from last year in all 14 metropolitan areas. The latest data reveals an average statewide unemployment of 7.8%. The average unemployment rate last year was 3.7%, a little more than half the current average. Locally, the average unemployment rate amongst White, Hamilton, Gallatin, Wayne, Edwards, Wabash, Saline, Hardin, & Pope Counties for February 2021 was 5.8%.
Saline County saw the largest increase over the year from 4.6% to 6.9%, followed by White County from 3.3% to 5.4%. Wabash County saw a 2% increase from 3.1% to 5.1%. Hamilton County went from 3.2% to 4.9%, Gallatin County from 5.2% to 6.8%, Wayne County from 3.9% to 5.3%, Hardin County (which has the largest unemployment rate of the nine southeasternmost counties at 7%) saw a 1.3% increase from 5.7% last year, Pope County from 4.4% to 5.7%, and Edwards County from 4.3% to 5.5%
Total nonfarm employment decreased by 775 jobs compared to February 2020. Employment gains were posted in Trade, Transportation and Utilities, while employment declined in Natural Resources and Mining, Leisure and Hospitality, Education and Health Services, Government, Manufacturing, Other Services, Professional and Business Services, Construction, Information, and Financial Activities.