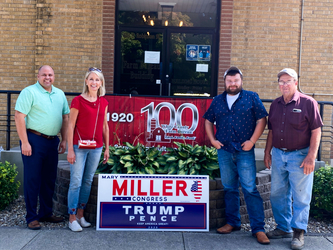 Mary Miller, Republican candidate for the Illinois 15th Congressional District, met with White County Farm Bureau leaders on Monday to discuss agricultural policy and her campaign to replace retiring Congressman John Shimkus. Miller's candidacy is endorsed by the Illinois Farm Bureau ACTIVATOR Political Involvement Fund. Issues discussed included agricultural trade, the importance of crop insurance in the next Farm Bill, and the need to maintain the Renewable Fuels Standard for ethanol and biodiesel, among other topics.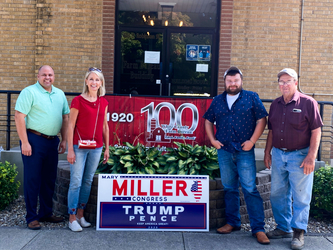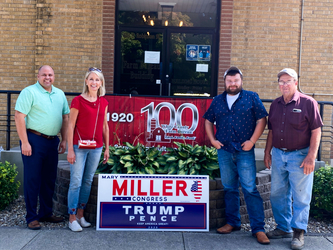 ACTIVATOR works to elect pro-agricultural candidates regardless of party affiliation. Representatives from each county Farm Bureau in the 15th Congressional District interviewed Miller prior to the primary election and endorsed her candidacy. That endorsement carries through to the general election. The Illinois Farm Bureau ACTIVATOR endorsement places Mary Miller in a group of select individuals in the state who understand the leading role Illinois agriculture plays in the global marketplace and the far-reaching benefits of its products.
The ACTIVATOR endorsement includes in-kind support for her campaign. Farm Bureau members can contribute to the IFB ACTIVATOR fund through their annual membership dues notice, or by contacting the White County Farm Bureau. More information can be found at www.ilfbactivator.org.