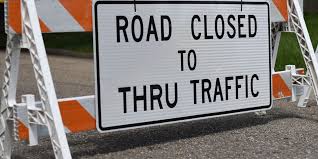 The Illinois Department of Transportation would like to alert motorist traveling on Illinois Route 142 between McLeansboro and Dahlgren in Hamilton County of an upcoming ROAD CLOSURE.
Beginning Friday, April 17, 2020 at 6:00 P.M., Illinois 142 will be closed between Third Street in Delafield and County Road 500E / Hamilton County Coal entrance, approximately 6 miles northwest of McLeansboro, weather permitting.  The road is expected to be open by 6:00 A.M.  on Monday, April 20, 2020.
This closure is necessary to facilitate the replacement of a drainage structure.
Motorists should seek an alternative route.