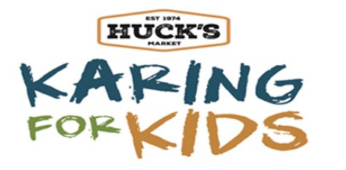 Huck's Market is all about family…. Especially the kids!
A primary part of Huck's mission statement is our Karing for Kids program. This program is now in its 19th year and was crafted by Huck's to make Christmas special for those children who are less fortune and to give back to the communities we live and work in. That's not all though! Karing for Kids also provides funds and relief for families with children undergoing medical treatments, disaster relief, scholarships, and other programs such as local charities, Special Olympics, and St. Jude.
Fundraising is conducted through corporate sponsorships, rummage and bake sales, and many other innovative types of fundraisers at store level. Our loyal patrons also play a major role in our success with their donations. 100% of the proceeds go directly to the Karing for Kids Program, and the monies raised at each store STAYS in that market.
This year alone, Huck's raised $259,050 in our stores! Our Team did an amazing job with fundraisers and these numbers prove that. This is done in the true spirit of the season of giving. We are excited to say that 1,727 kids each received $150 to purchase items of their choosing to make Christmas morning bright and merry!!!
Imagine all those smiles and giggles! Wouldn't you like to be a part of something so great? Visit your local Huck's Market today and an Associate will assist you with your donation to this amazing cause.
Help us to make Christmas merry and bright for those in need!