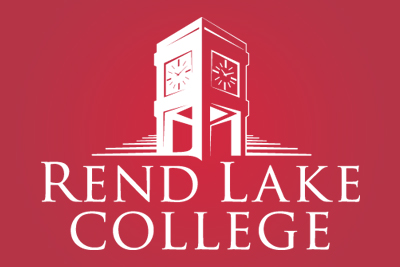 PINCKNEYVILLE, Ill. (Sept. 22, 2020) — Due to funding from the Delta Regional Authority, Rend Lake College hosted its first heavy equipment alignment training utilizing a mobile alignment lab at the Murphy-Wall Pinckneyville Campus.
There were 15 students and three instructors in attendance at the training, which covered topics like alignment angles, tire wear angles, rolling compensation, two axel alignment, three axel alignment, trailer alignment, tire balancing, tire mounting and dismounting.
"It's rewarding to train students with state-of-the-art equipment. We make every effort to stay current in a field that constantly changes. This new equipment is a game-changer for our department," said Heavy Equipment Technology Associate Professor Zack Vahlkamp.
In October 2019, RLC received a $193,880 grant from the Delta Regional Authority to expand its truck driver training program at the Murphy-Wall Pinckneyville Campus. This project allows RLC to increase its capacity to train CDL pursuing students, which will help meet a major increase in industry demand. It also provides local shops and technicians with alignment training to meet the area demand. The mobile lab provides a hands-on skillset for local diesel and heavy equipment mechanics. Local training reduces employee travel and time away from the job.
Aside from providing workforce development for a key sector within the region, this DRA funded project also provides opportunities for apprenticeships. The apprenticeship program provides a path for employers to invest in the training and development of their employees, thereby eliminating the financial burden of many prospective students.
The Delta Regional Authority helps create jobs, build communities, and improve the lives in its eight-state region.
Truck driver training is one of the fastest-growing industries today. With a high demand for jobs, RLC is looking to train the next generation of drivers. Anyone interested in the program or heavy equipment alignment training can learn more by visiting rlc.edu or by contacting RLC's Community and Corporate Education Division at (618) 437-5321 Ext. 1367 or 
CommCorpEd@rlc.edu
.