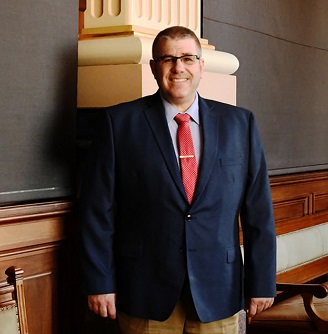 LOUISVILLE…State Rep. Darren Bailey (R-Xenia) is reminding residents to be especially careful on the roads during this harvest season and asking everyone to watch out for large farm equipment on the roads as Illinois farmers move into harvest season.
"As a farmer myself, I understand the need to get the crops out when you can working around the weather and sometimes we need to get equipment from one field to another and have to share the same roads with cars, trucks and school buses," said Rep. Bailey. "Please remember to slow down, be patient, and help keep our farmers and our families safe during the harvest season."
Weather conditions have favored farmers here this season, unlike the past few years when rains disrupted both planting and harvest seasons. This harvest season is earlier, compared to the last several years when the Springs have been wet and farmers had to wait longer to get the crops planted.
According to farmers in the area, the low humidity and sunshine has helped with drying out the corn for earlier harvesting. It's been several years since yields were up around 167 bushels per acre, which was his last good harvest, compared to this year where some are seeing between 170 and 190 bushels per acre.
"The increased yields are just what the market needs right now. A storm in early August destroyed thousands of acres of corn in Iowa and demand from overseas for U.S. grains is on the rise and is helping with the prices," added Rep. Bailey. "With hundreds of farmers heading out to harvest throughout our area, drivers need to remain cautious as the farm equipment moves from field to field."