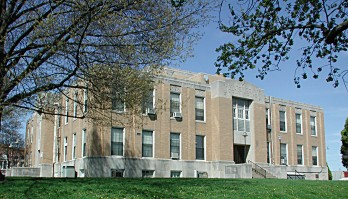 The Hamilton County Board will meet Tuesday night at 6:00 PM. To access the meeting dial: 312-667-4792 when prompted enter: 550790. To reduce distracting background noise, please mute your phone when listening. Dial in numbers with distracting background noises will be disconnected by the call host. If disconnected, you may redial and please mute or move to a quiet location.
Dale Holtman will present the audit report. Other reports will include Sheriff Lakin with Sheriff Department Report, Nathan Taylor, EMA Director with the EMA Report, Dorothy Smith with the ETSB Board report,  Willie Grubb with a proposal review from the City of McLeansboro for City / County Animal Control, and a representative from Bellwether, LLC with the Administrative Services Report.
During the consent agenda, the Board will accept several payments and review the Hamilton County Unit #10 1% school facilities tax schedule. They will also approve the recommended re-appointment of Paula Hatfield (3 yr term) , Wayne Morris (3yr term) and Christina Epperson (3yr term) to the Hamilton Memorial Hospital Board.
New business will include an update on Worker's Comp report: Error / Discrepancy found in the audit, discussion/approval of Ordinance #05-2020: The Purchase of Property at:1111 N McClellan St, Ordinance #06-2020 Budget Amendment for Coal Fund transfer to defray unexpected expenses, approval of the 2nd Quarter Claim submitted by Dr. Beth Rister, Regional Superintendent of Schools District # 20 in the amount of $4099.74, LEADS access for courthouse, discussion/action on the Mowing Contract for Webb Oil Property purchased by the county, review/approval of the Claims List and Late Claims and Highway Claims with signatures of approval, approval of Resolution #2020-26 Establishing Hamilton County Prevailing Wage Rates, and discussion/approval of the letter of transmittal regarding the Akin Water District project.