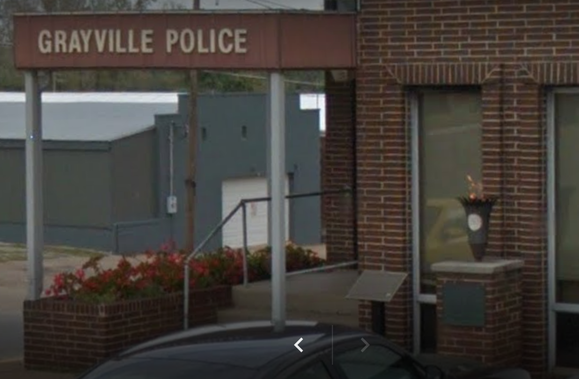 Story courtesy of Jeremy Smith for TOC (The Original Company) News
The Grayville City Council met in regular session Monday night.
The Treasurer Report shows $1,296,774.98 in the Restricted Account, $918,375.83 in the Investment Account, and $190,275.65 in Cash Available for Operations; for a total of $2,405,426.46.
Harriet Burtt addressed the council about graffiti at the 4-way stop.
Commissioner Baldwin reports the eternal flame is still an ongoing project and raised concerns about the condition of the display flags downtown. Commissioner Jordan reports oil revenue of $1,501.28, and Commissioner Howell reports exterior work has begun on the water tower, with the tower having been drained on Monday. He also states temporary pressure relief valves were installed on the north and south ends of town. Mayor Thomson reports complaints of oil rising to the top of roadways, and states utility crews will be out with sand. The mayor also reports the pool is set to open on Wednesday barring any further issues.
In Executive Session Action the council approved the sale of the old library to Rick and Terry Connor for $2,500. The council also accepted the resignation of Officers Brown and Trusty and have agreed to hire 3 applicants to send to the police academy.
In Old Business, the city will move forward with the purchase of property at 513 W. North St. from the trustee program for $850 and have accepted an estimate from Lemonts for demolition for $5,000. Also, in old business it was reported that the opening of the pool was delayed last Saturday due to a pump malfunction. The pool is now scheduled to open on Wednesday, the pool has hired six new lifeguards.
In New Business Andy Ford representing the Park Restoration Committee received approval to landscape at the park. The Friends of Grayville were granted approval of $1250 from the Hotel/Motel Tax and permission to close the first two blocks of E. North St. on July 24 to hold a Hog Roast and Jeep & Side-By-Side Show. The council approved a change order with Wiggs Excavating for $5,150 for adding an eight-inch gate valve to the existing water main, and pay request to Wiggs in the amount of $138,815.11 subject to grant drawdown. The council also approved the subdivision plat for Cunningham Subdivision.
The Grayville City Council is scheduled to meet again in regular session on Monday, June 28th at the Grayville City Hall.