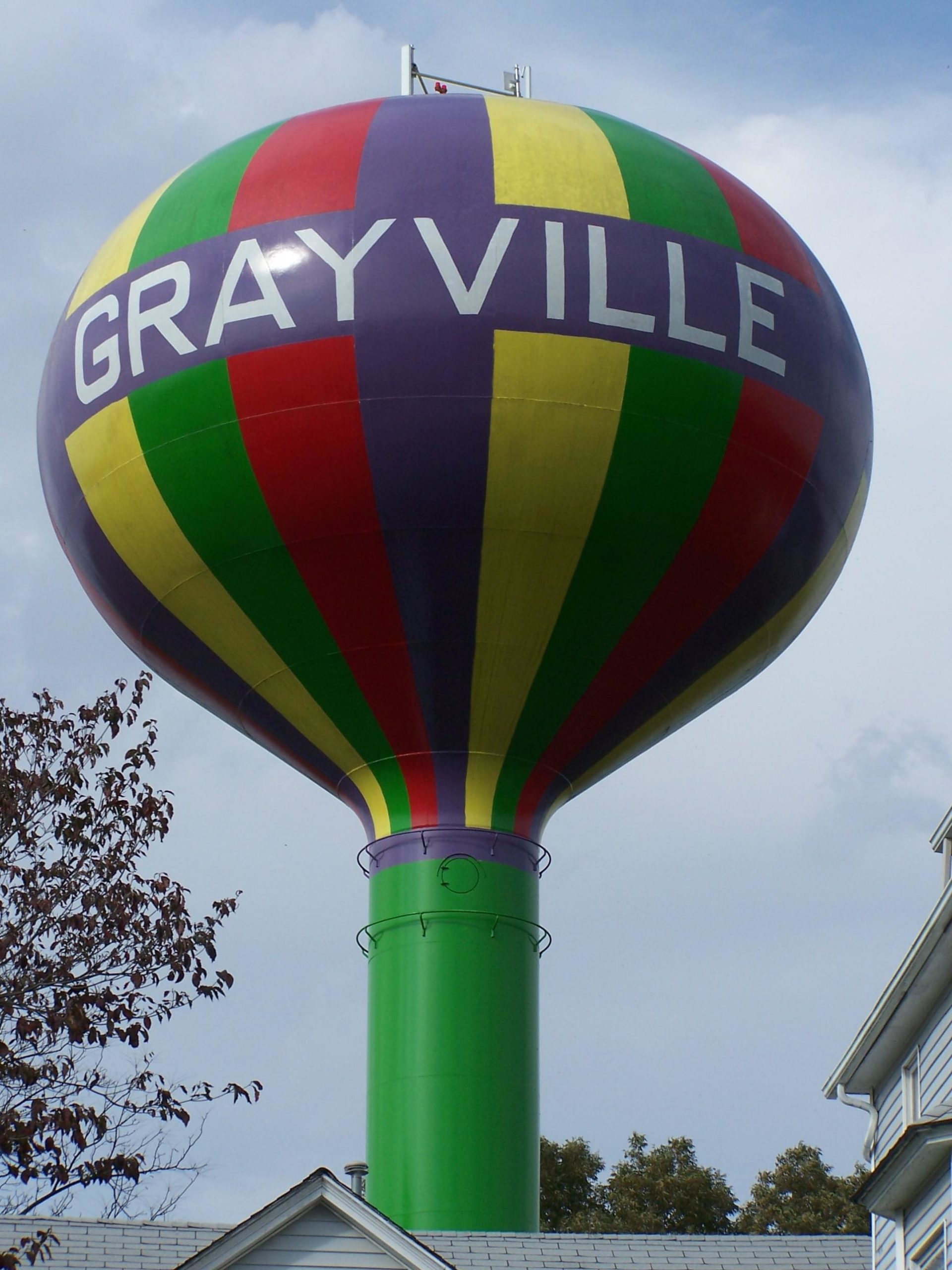 The Grayville City Council held a special meeting Monday afternoon, there were two items on the agenda.
The first item on the agenda was a pre-construction meeting for the water line replacement project. On hand to discuss the upcoming project was Lee Beckman of Milano & Grunloh Engineers. Beckman reported that the overall price of the project was estimated at $478,749.50, but that this figure is likely to change as additional boring will be required, which was not in the initial bid. The project as it stands is slated to be paid for with a $500,000 DCO grant, but if the total overall cost after boring reaches a figure of over $500,000 the city would be responsible for the rest. The project as it is currently proposed will see the city securing two easements, with all other work being done on right-of-way. Beckman also stated that the current date of total completion on the project is set for March of 2022 but recommended that the city hold off on seeding and mulching until the following Spring, to allow for ground settlement to complete. Also present were Mitch Brown with Rigg Excavating of Mt. Carmel, and representatives of the Greater Wabash Regional Planning Commission.
Also on the agenda was adoption of the preliminary 2021-2022 budget. It is reported that there are some inaccuracies in the budget figures due to items that did not get carried over properly, those inaccuracies will be corrected before the public hearing. The Grayville City budget as it reads currently shows deficiencies in funds for the Dog Pound, Police, Street, Library, Park, Cemetery, Motor Fuel Tax, Water and Public Health for a total budget deficiency of $158,602.77. The council voted to move forward with approval of the budget and set the public hearing for Monday, April 19 at 7:00 p.m. to be held at the Grayville City Hall.
The next regular city council meeting is scheduled to be held on Monday, March 22 at 7:00 p.m. at the Grayville City Hall.