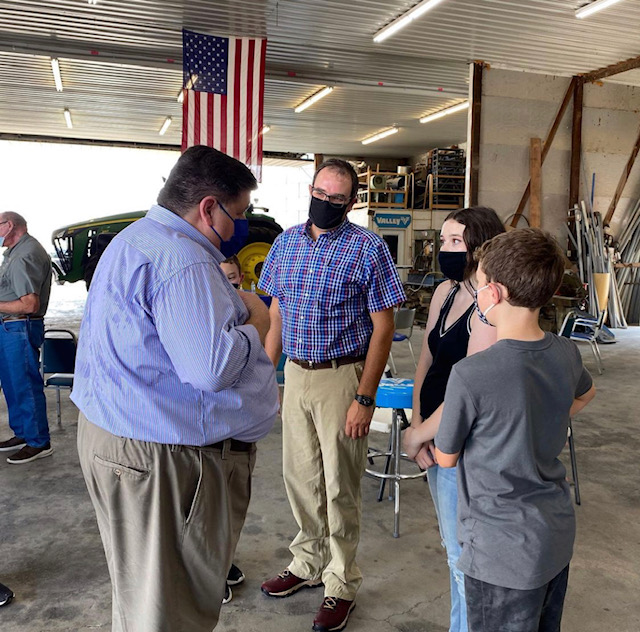 Governor J.B. Pritzker is interested in what's going on and the concerns of southern and southeastern Illinois residents, according to at least one area farmer.  We caught up with Patrick Scates of Scates Farms on Friday afternoon to discuss exactly why the Governor made the trip to White County.
Aside from agriculture obviously, Scates says Pritzker's other topics of interest were healthcare, schools, and infrastructure.  Specifically with regards to ag, Scates says Dicamba was a hot topic.
Another subject was ethanol and moving from an E15 to an E20 standard.  Though it wasn't a public event, there were representatives from Illinois Corn and the Illinois Soybean Association. All told, Scates says there were just over 30 people in attendance and there were representatives from White, Hamilton, Saline, and Gallatin Counties.
Many folks throughout southern Illinois regularly talk about how they don't feel heard.  Questioned as to whether he thought Governor Pritzker was listening, Scates says…
On schools, Scates says they wanted Pritzker to know about the shape of schools especially the Carmi – White County buildings.
At the end of the day, it was an opportunity for southeastern Illinois voices in the administration's ear according to Scates.