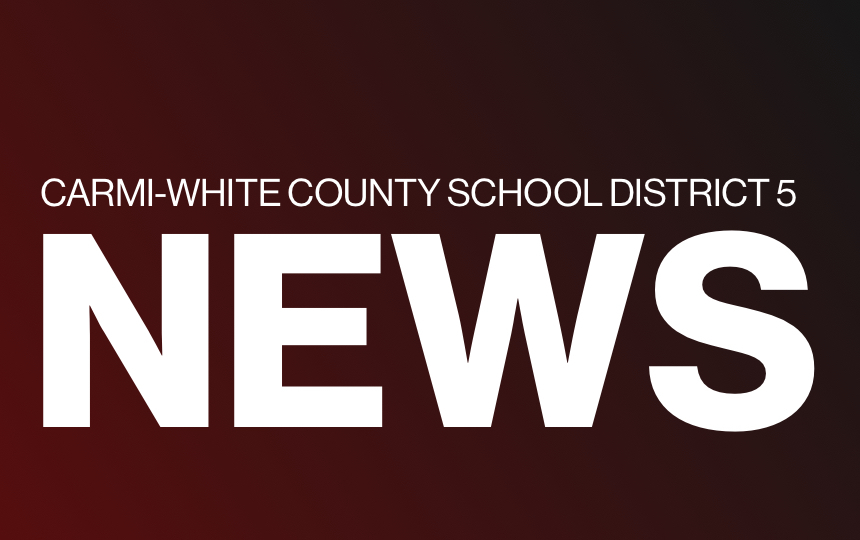 The Carmi-White County Unit 5 School Board met briefly Tuesday night, due to Monday being the Juneteenth holiday.  Scott Mareing was also there and has this report…
First a Special Board Meeting was held at 7 PM on the Amended Budget.  Superintendent Jarred Newell ran down the numbers.  Total receipts for all funds are now projected at $21.3 million with expenditures of $20.4 million, which is a $937,000 difference in receipts versus expenditures.
The Special Meeting adjourned at 7:07 PM and then the regular board meeting was called to order.
At the regular meeting, the Fiscal Year 2023 amended budget was approved.
District Maintenance Manager John Goematt, who has been working with school architect Paul Lunsford, provided an update on summer maintenance projects.  He said with grant monies, concrete repairs are being done at the High School, repair of steps at Washington School, painting of Jefferson School, the Lincoln School planner demo, and roof repairs at all the schools.  They're waiting for grant money for boiler repairs at Jefferson School.  All the work should be completed in August before the next school year begins.  The board then approved the summer maintenance projects list.
Laura Goemaat was approved as the district's school treasurer for the 2023-24 school year effective July 1st.
There was no Superintendent's Report, as Jerrod Newell said the update on the Vocational Program with Bart King and representatives from SIC will be at next month's meeting.
And the Consent Agenda was approved.  It includes the Board Scholars for the Second Semester of the 2022-23 school year.  There were 11 freshmen, 19 sophomores, five juniors, and 24 seniors.  The lowest bid from Terminix International for pest control for the 23-24 school year was accepted; as were $970 to Washington School to support Huck's Gas at the Pump, $25 in support of the FFA, and $765 in donations to the Brownsville School.  Also approved was the Consolidated District Plan, which streamlines the grant application process.
The board went into Closed Session at 7:20 PM.