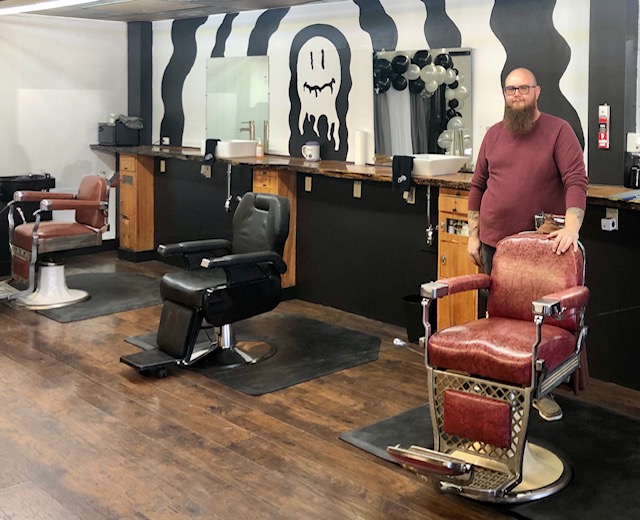 Another ribbon cutting is in the books for the Carmi Chamber of Commerce, and a bevy of new things are happening for the owner at the new location of Nelson's Barber Shop.  Recently married, Lucas (Luke) Wayne Nelson and his wife Alexeia recently returned from their honeymoon and if the new location wasn't enough, Nelson is also preparing a new record for release.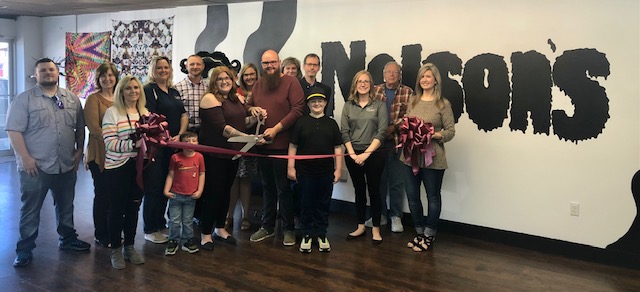 Nelson began his career as a barber in 2017 at Drew's Barber Den.  He opened his own shop, "Nelson's on Main" in 2020 and in moving the shop, the name had to change  as well since it's found at 306A North Church.  He'll not be alone however as he has 3 chairs and already a fellow barber.
Nelson's is vintage barbering; walk in and cash only.  And since what used to be popular is once again, you can count on Nelson for trendy trims and cuts.
Nelson, who goes by the stage name Lucas Wayne when performing, is as passionate about his music as anything else.  He describes his sound as country and bluegrass but says his new album will be bluegrass heavy.  It's being recorded at Copper Hill Studios in Phillipstown with Jay Armstrong engineering.  You'll certainly be able to learn more on 97.3 WRUL when more information about that effort is released.  In the meantime, stop in the new Nelson's Barber Shop location on Church Street Monday – Friday 8am – 6pm.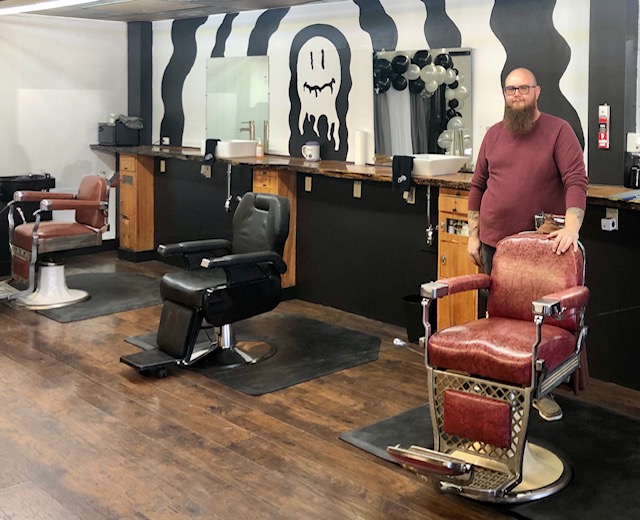 Carmi Chamber Executive Director Kelly Northcott adds, "We are excited to have Nelson's Barber Shop join the Chamber family.  Luke's dedication and positive outlook on small town community is exactly what the Chamber looks for in our members."