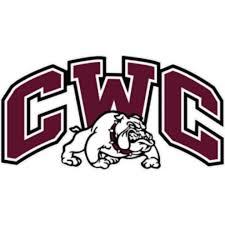 The Carmi White County Bulldog football team is 1-0 after handing Coach Jason Craig and the Hamilton County Foxes a loss to kick off the 2021 football campaign.  The Foxes scored first, a 10 yard run by Clinton Rhodes followed by a 2 point conversion by Arion Allen to make it 8-0.  It appeared early like the visitors might have a big night.  A lightning delay just before the game started and another one after the Foxes scored might've helped switch the momentum however.  In the second quarter, the Bulldogs methodically worked their way down the field and tied things up after a 3 yard run from Isaac King followed by a 2 point conversion also from King.
Any concern of the Foxes regaining their mojo came to an end with a 76 yard interception return for a touchdown by King in the third quarter followed by a successful 2 point conversion by Kit Harris.  The Foxes would answer in the third when quarterback Grady Lueke connected with Clinton Rhodes for a 51 yard touchdown reception.  The difference in the game ended up being Lueke's failed run on the ensuing 2 point conversion.
The Foxes would get other opportunities in the 4th, but the Bulldog defense came up big, especially Kit Harris who was responsible for 3 sacks on Lueke on the night.
Coach Kurt Simon's squad converted 7 of 9 attempts on third down, which also helped them win the time of possession contest.  The Bulldogs were in possession for 28 minutes and 18 seconds.  The Foxes controlled the ball for just 19 minutes and 42 seconds.
There were two very different approaches to offense on the night.  The Dogs ran the ball 44 times picking up 211 yards.  The Foxes were more balanced running 21 times but only picking up 43 yard of offense while Lueke scattered 15 completions against 27 attempts for 202 yards gained.
Each team coughed the ball up once; the Dogs with a fumble they lost and Lueke's pick six in the third.
The Bulldogs were penalized 3 times for a grand total of 30 yards.  The Foxes were penalized 9 times costing them 56.5 yards.
Highlights from Friday night's game courtesy of Jason Lamp:
Coach Simon's Bulldogs were due to travel to Vienna this Saturday for an afternoon game.  The Eagles don't have enough players to field a squad this year however and plans are tentatively in place for CWC to make the trip to West Frankfort on Friday night.  Roger Hobbs will be back behind the microphone for his first football game in 9 years.  Chris Myers will provide analysis.  Kickoff is set for 7pm.  Our coverage on 97.3 and WRUL.com will get underway around 6:45pm.
Coach Kurt Simon after the game:
Box Score (courtesy of Toby Brown):
                                                                     1       2       3       4       F
(0-1) Hamilton Co.                                      8       0       6       0       14
(1-0) Carmi-White County                          0       8       8       0       16
SCORING PLAYS
First Quarter
HC – Clinton Rhodes 10 run (Arion Allen run), 7:55
Second Quarter
CWC – Isaac King 3 run (King run), 2:21
Third Quarter
CWC – King 72 interception return (Kit Harris run), 9:37
HC – Rhodes 51 catch from Grady Lueke (run failed), 8:53
HamCo                                   CWC
13                First Downs             15
21-43              Rushing         44-211
15-27-1       Pass-Att-INT        1-4-0
202             Passing Yards              5
245             Total Offense          216
0-0              Fumbles-Lost           1-1
1                    Turnovers                 1
2-7            3rd Down Conv.        7-9
3-5            4th Down Conv.         2-3
9-56.5              Penalty              3-30
1-32-32.0          Punts       2-41-20.5
19:42             Possession         28:18
RUSHING (Att-Yds-TD)
HC –Wyatt Richards 7-34-0, Darian Pike 3-19-0, Clinton Rhodes 2-13-1, Arion Allen 3-4-0, Kaleb Middendorf 1-2-0, Grady Lueke 5-(-29)-0. CWC – Isaac King 24-108-1, Draxtyn Aud 9-53-0, Kit Harris 10-49-0, Brody Atteberry 1-1-0.
PASSING (Att-Comp-INT-Yds-TD)
HC – Grady Lueke 15-27-1-202-2. CWC – Brody Atteberry 1-4-0-5-0.
RECEIVING (Rec-Yds-TD)
HC – Layton Karcher 4-68-0, Brady Thrane 4-16-0, Clinton Rhodes 2-63-1, Arion Allen 2-20-0, Kaleb Middendorf 2-19-0, Aden Futrell 1-16-0.  CWC – Landon Driscoll 1-5-0.
Elsewhere, Friday night…                                      Fairfield 52, Eldorado 8
Flora 25, CZR 6                                                        Nashville 30, Johnston City 8
Sesser-Valier received forfeit win from Vienna-Goreville
Mt. Carmel vs Red Hill – Cancelled
Lawrenceville 45, Marshall 35                               Newton 7, Paris 6
Benton 23, Carterville 6                                          Harrisburg 34, Cerro Gordo 6
Centralia 35, Salem 28                                           Taylorville 13, Mt. Vernon IL 0
DuQuoin 18, Chester 7                                           Anna-Jonesboro 41, West Frankfort 7