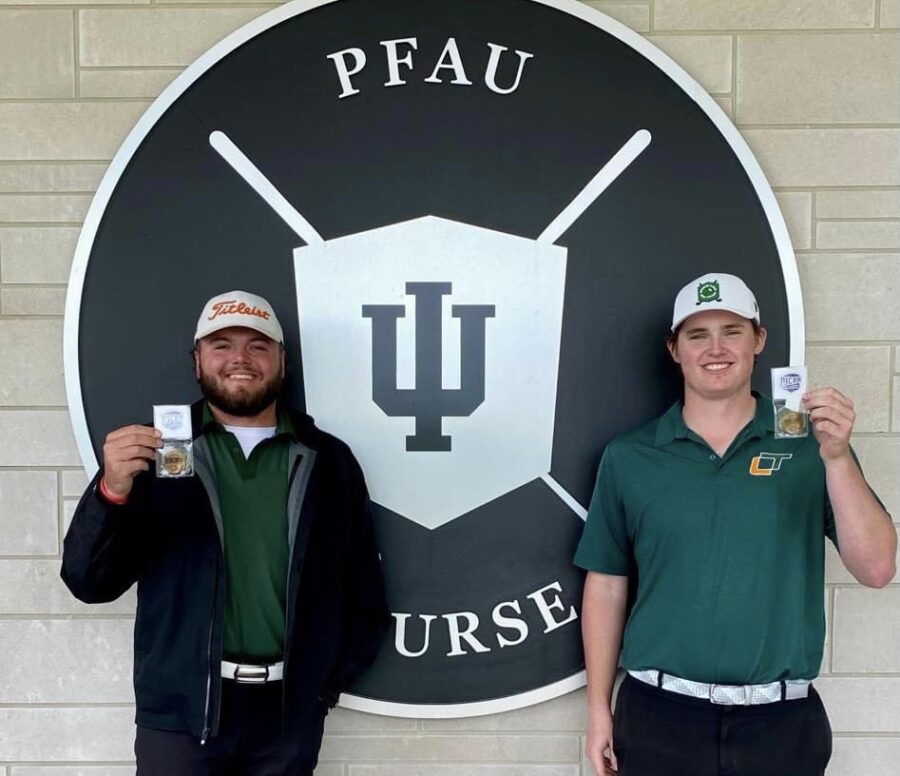 Kacee Fulkerson, a 2021 Carmi-White County graduate, will represent Lincoln Trail College at the NJCAA National Championship Tournament.
Fulkerson is wrapping up his sophomore season at LTC, and after recently committing to continue his golf career at Illinois College, he is now striving for a National Championship.
Fulkerson finished 6th overall at the NJCAA Region 24 Tournament in Bloomington, IN with scores of 79, 79, and 76 over 54 holes of golf. The top 3 teams in the Region Tournament qualify, and then the top 2 individuals not on those top three teams qualify, which is where Fulkerson landed.
Fulkerson along with his LTC teammate, Connor Hagan from Toronto, Canada will play 18 holes of golf a day, for 4 consecutive days.
"I'm truly just thankful for the opportunity to participate in a tournament of this magnitude," said Fulkerson.
"I never thought I'd be able to make it this far, considering I started playing competitively my freshman year of high school. This game has given me many more opportunities than what I thought was possible."
Fulkerson and Hagan will compete in the NJCAA National Championship Tournament in Plymouth, IN at Swan Lake Resort on May 23rd, 24th, 25th and 26th.
Best of luck to 2021 CWCHS graduate Kacee Fulkerson!