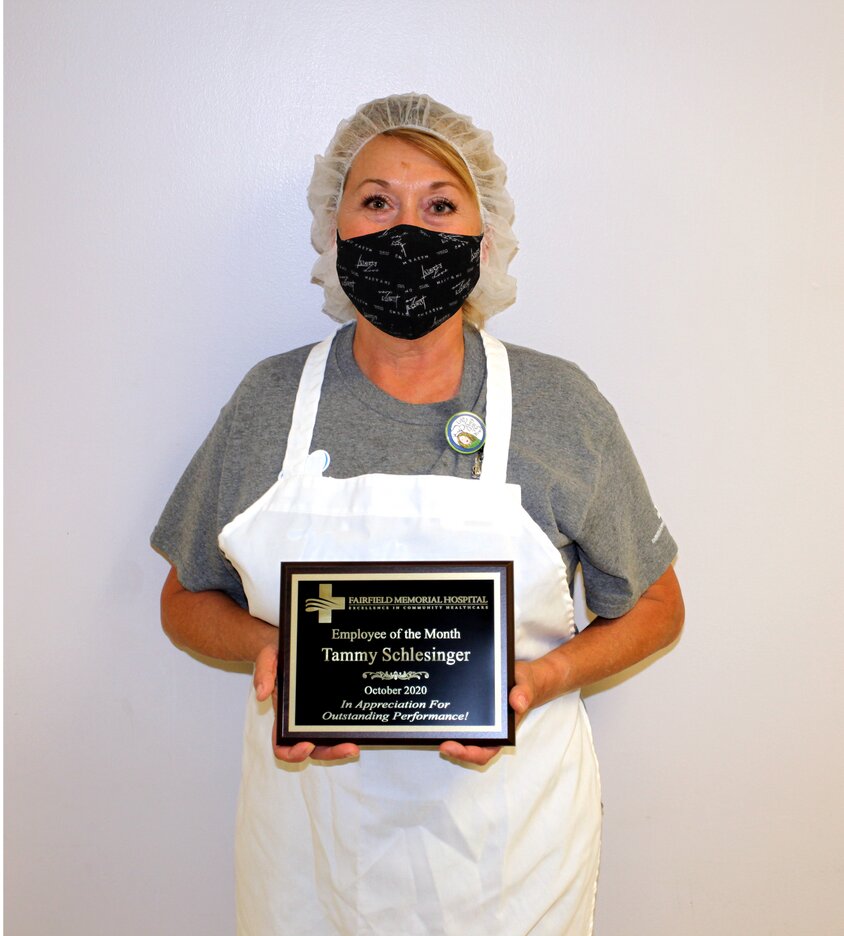 Fairfield Memorial Hospital honors an employee each month who has been nominated by their peers for providing extraordinary patient care and customer services within and outside of the Hospital.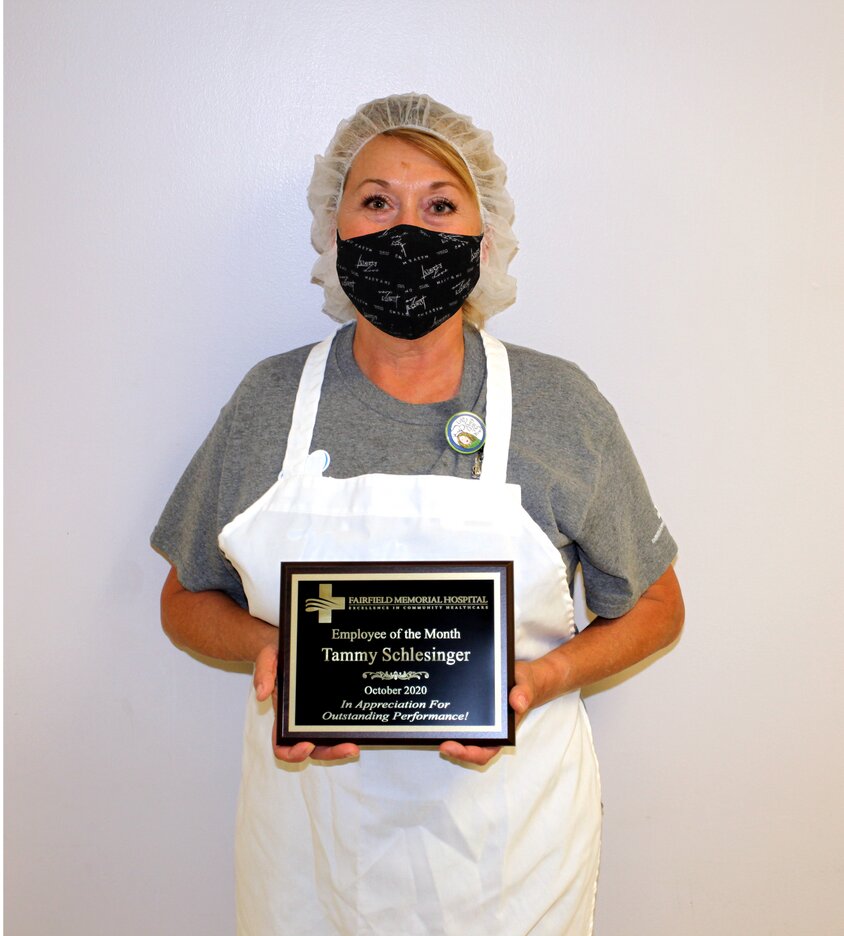 Tammy Schlesinger, who works in the Nutritional Services Department, was selected as the October 2020 Employee of the Month. Tammy has been with Fairfield Memorial Hospital since January of 2018. Tammy is an outstanding employee who possesses a strong work ethic, dependability and a positive attitude.
"Tammy is a very outgoing individual, a team player and an all-around caring person. Tammy loves her job and jumps in to help anyone at any given time. Tammy is a great asset to the Nutritional Services Department." commented April Greifzu, Nutritional Services Manager.
"Fairfield Memorial Hospital's Nutritional Services Department provides our hospital employees, patients and community with amazing meals and exceptional service. Tammy is just one of the outstanding workers in this department and very deserving of this award. We are so grateful for Tammy and her dedication to providing excellent services here at Fairfield Memorial Hospital." stated FMH CEO Katherine Bunting-Williams.