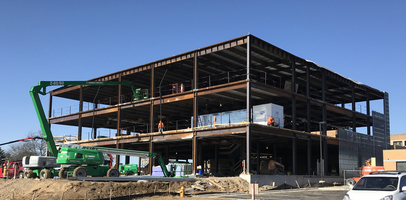 Fairfield Memorial Hospital's weekly updates are here to help keep the public informed as progress continues to be made on our Expansion Project to help meet the growing needs of our community.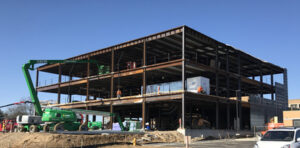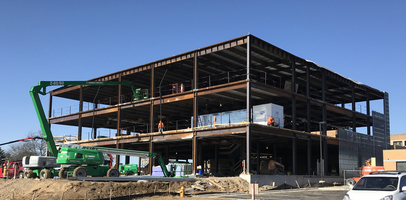 The week of November 16th should see the completion of the concrete floor pours with the exception of the new Ambulance Bay. The roofing contractor is continuing their work on the roof while the mechanical and electrical trades are installing supports for all the piping and ductwork throughout the new building. The large air handling unit has been installed in the second floor mechanical room so that contractors can begin to close up the exterior of the building in that area. The drywall and metal stud contractor continues working on the building perimeter stud wall, as well as, laying out and installing the top track for partitions on the second and third floors.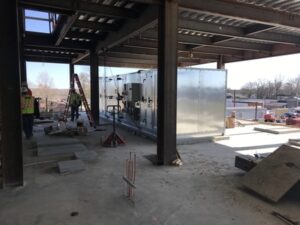 Construction will be shut down on Thursday, November 26th, and Friday, November 27th, next week due to the Thanksgiving Holiday. Weather permitting, the construction work during the first part of the week will include work on the curbs and gutters along the service road and the completion of the work around the retention pond. Roofers, drywall/metal stud, mechanical, electrical, plumbing and the ironworkers will continuing with their work in progress.
Fairfield Memorial Hospital is extremely thankful for all of the support and interest we have received from this community for this project. Seeing the progress that is made each week has been exciting for everyone involved.