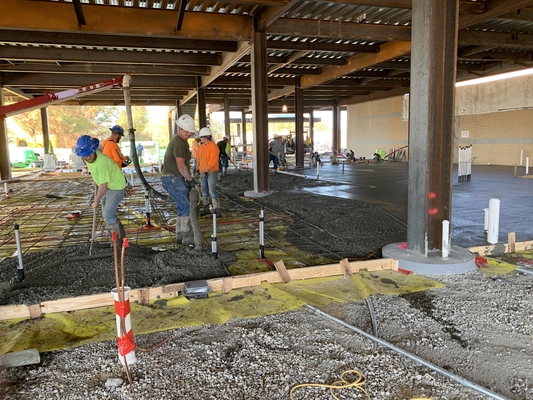 Fairfield Memorial Hospital's weekly updates are here to inform our patients and community as the progress continues on our Expansion Project. We hope you find these updates informative as we work towards expanding our services to meet the growing needs of our community.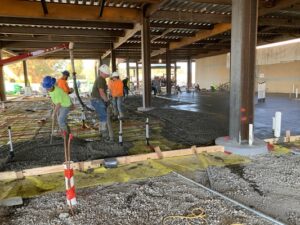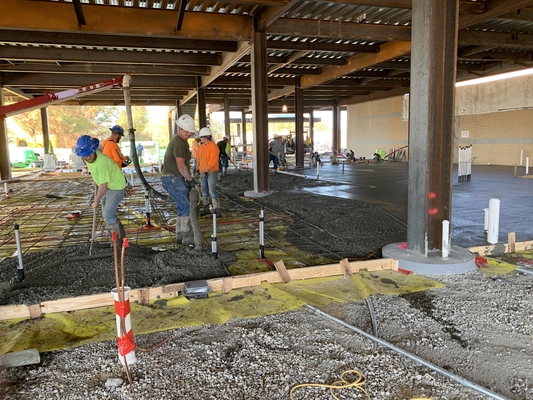 This week, crews continued to work on pouring the concrete slabs. The drywall contractor has the second floor walls laid out in paint on the floor and expects to get started building the East exterior stud wall by the end of next week. The Mechanical and Electrical contractors will complete work on the roof for all the penetrations required by their work. The ironworkers are continuing with the final bolting up on the structure.
Weather permitting, during the week of November 9th, three semi loads of roofing materials are scheduled to be delivered Monday, November 9th with roofing installation to begin on Tuesday, November 10th over the week and into the following week. Work will continue to progress on the pouring of the concrete slabs for each floor. The exterior stud wall will continue on the East side and proceed to the South elevation. The Mechanical and Electrical contractors will be core drilling on the second floor slab for all the electrical, plumbing and ductwork floor penetrations needed. While all of this is going on, the ironworkers will continue the final bolting up process.
Fairfield Memorial Hospital is extremely proud on how well this project is going and appreciates all of the support and interest we have received from this community for this project.