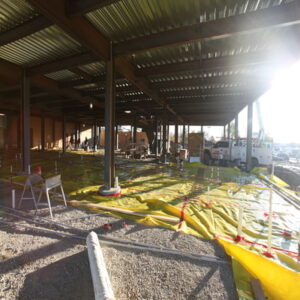 Fairfield Memorial Hospital's weekly updates are here to inform our patients and community as the progress continues on our Expansion Project. We hope you find these updates informative as we work towards expanding our services to meet the growing needs of our community.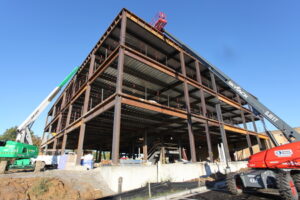 During the week of October 26th, the West lot paving was put on hold due to rain, but will be progressively moving forward as weather permits. The material for the exterior stud wall is stocked on site ready to be assembled. The 1st floor plumbing underground work is nearing completion and the roof curbs for the rooftop mechanical units are currently being installed and close to completion. The ironworkers on-site are working on miscellaneous steel items, such as, ladders, stairs, etc. and completing the metal roof deck. Along with all of the completions thus far the 1st floor electric underslab work is nearly finished.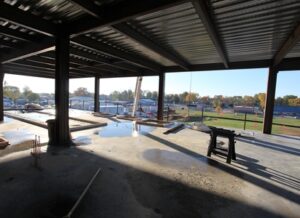 Weather permitting, during the week of November 2nd, the construction crew will begin pouring the 1st floor concrete slab, along with, beginning the exterior wall framing. This will then lead to the core drill for the electric and plumbing penetrations on the 2nd floor. They will then start installing the support hangers for the 1st floor ductwork and plumbing on the bottom of the 2nd floor concrete slab.