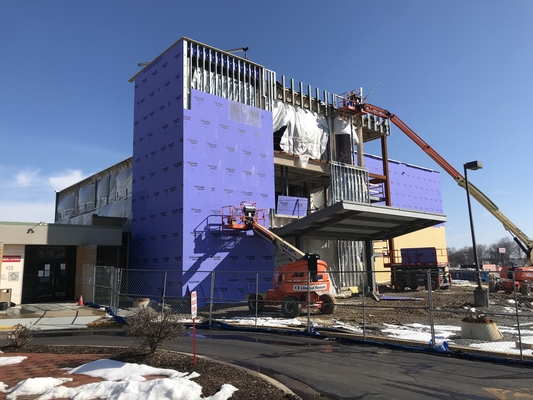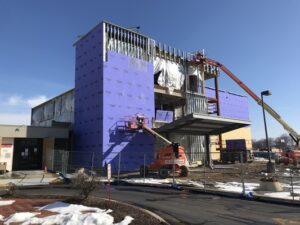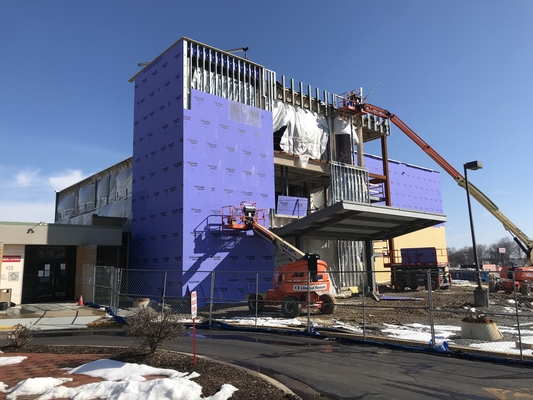 Fairfield Memorial Hospital weekly updates are used to keep the public informed as progress continues to be made on our Expansion Project. As the weather brings some warmer weather we will begin to see more work progressing on the exterior of the expansion!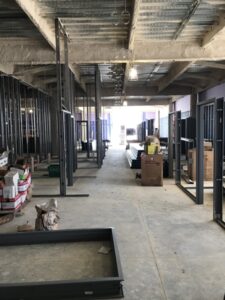 During the week of February 22nd, the masonry contractor is back at work on the east wall and expects to continue around to the south wall very soon. The swing stage for installation of the north wall adjoining the existing building has been erected and they are working on closing up the north side. We expect to finish the west exterior stud wall and sheathing this week and move around to the north wall. Inside the building, the in-wall rough-in is proceeding on all 3 floors, as is the hanging of drywall at partitions.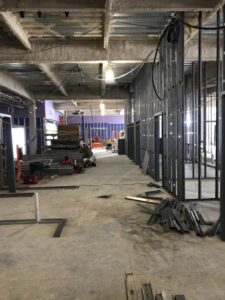 During the week of March 1st, weather permitting, the rough-in of the in-wall mechanical, plumbing and electric should be near completion. Those trades will continue with above-ceiling rough-in. The drywall on the interior of mechanical and electrical rooms will be hung and ready for the prime and first coat of paint so that installation of the panels and disconnects can begin. Door frames, metal studs and drywall will continue on the first floor.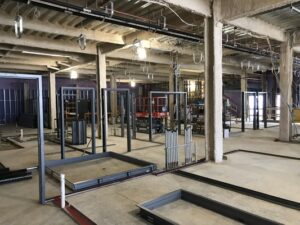 Fairfield Memorial Hospital appreciates all of the support and interest that has been received from our community for this project and hopes that everyone is staying warm and safe during the inclement weather we are experiencing in our region.