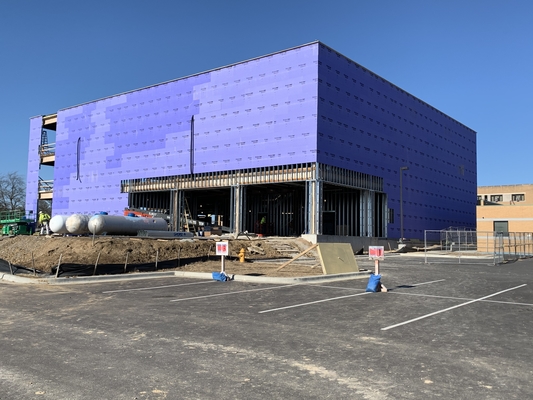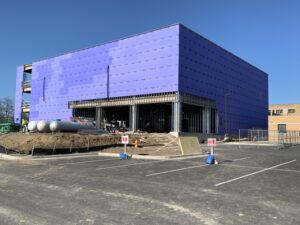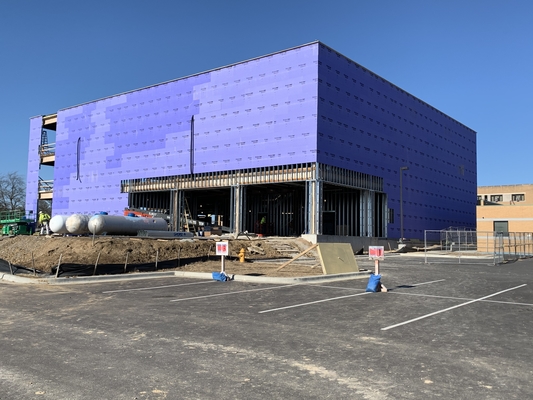 Fairfield Memorial Hospital weekly updates are published in order to share information with the public as progress continues to be made on our Expansion Project.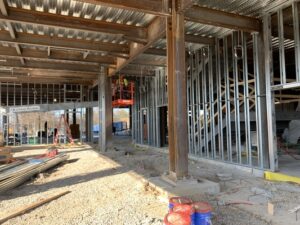 During the week of December 21st, many of the door frames for the third floor have been delivered and some are in place on the third floor in areas that the spray fireproofing contractor has completed. The drywall contractor has started framing the walls in these areas as well. Work on the exterior metal studs and sheathing of the building continues with the East and South walls nearly completed and working toward moving to the West and North walls. The mechanical and electrical contractors are finishing their supports and penetrations and have started some above ceiling piping and conduit work in the building.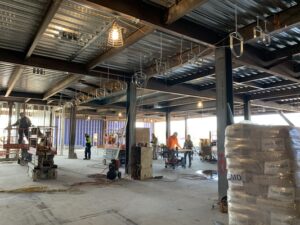 During the week of December 28th, weather permitting the spray fireproofing contractor is expected to complete work on the third floor Monday or Tuesday. This will open up the third floor for a lot of additional work. We can expect to be seeing the partition framing and in wall electric and plumbing on the third floor beginning during this time. The exterior stud and sheathing work will be continuing as the push then will be to get the building weatherproof with the sheathing and some plastic at the larger window openings so that interior work can be underway regardless of the weather.  The masonry work on the East wall was expected to begin this period but has been pushed off a week or so to get the weatherproofing further along.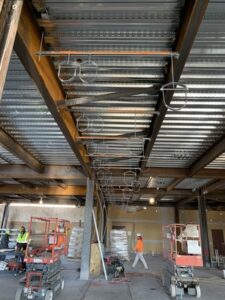 Fairfield Memorial Hospital is extremely thankful for all of the support and interest we have received from this community for this project. Seeing the progress that is made each week has been exciting for everyone involved. We hope everyone has a Merry and Healthy Christmas and a Happy New Year!