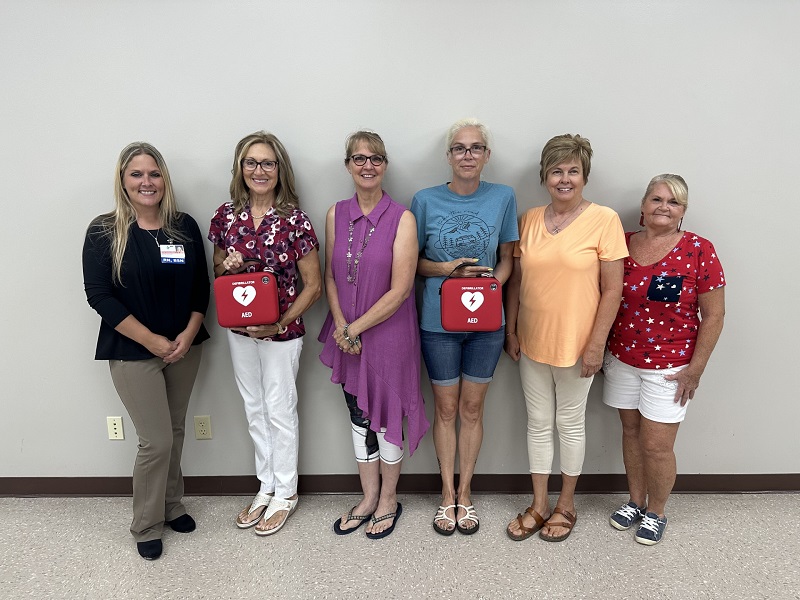 In its ongoing efforts to better improve the lives of those we serve, Fairfield Memorial Hospital recently donated two Automated External Defibrillators (AED). One AED went to the Edwards County Senior Citizens Center and the other to a satellite location in West Salem. This donation was made to help ensure the health and safety of those who utilize these facilities.
The Edwards County Senior Citizens Center and West Salem Senior Center serves as a multipurpose center that serves meals on-site as well as schedule  meals for home delivery. Also, these centers provide a wide range of social services. Some of these services include nutrition education, transportation, light housekeeping, recreation, education, grandparents raising grandchildren information, caregiver information and much more!
An AED is used to help those experiencing a sudden cardiac arrest. Having an AED on-site, as well as, trained individuals who can use the device helps increase a person's chance of survival in the event of a medical emergency.
"Safety is so important when caring for others, not only for those visiting the facility but for the employees as well. We're happy this donation of two AED's will help keep the senior centers and those who visit the senior centers a little safer." commented FMH CEO, Katherine Bunting Williams, Ph.D.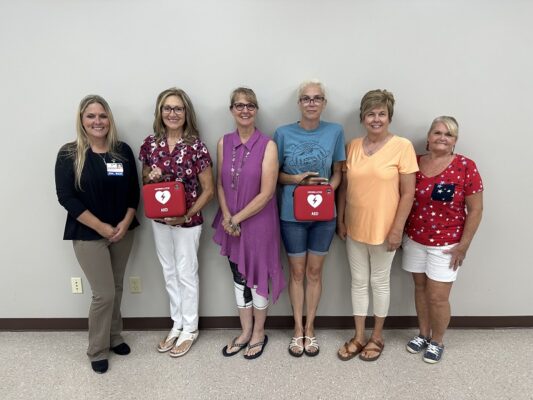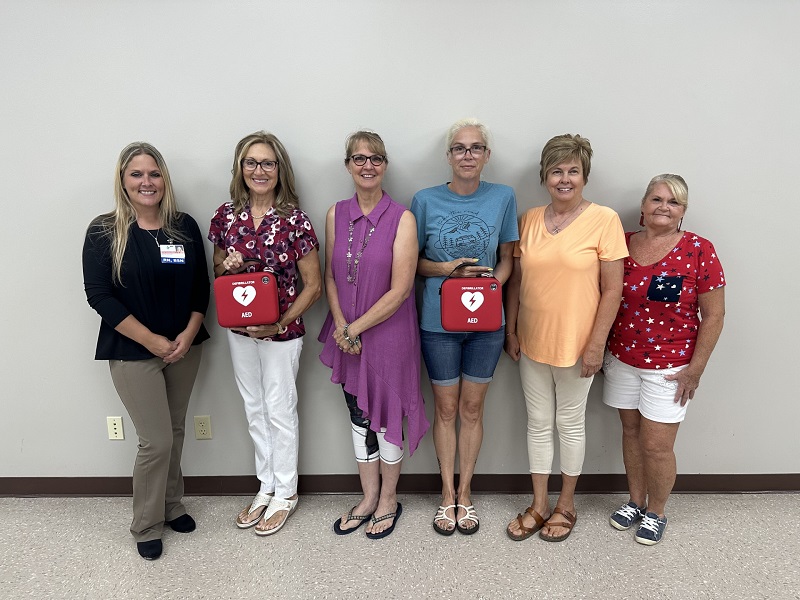 Pictured from left to right is Rachel Ewing, MSN, RN, CNO; Jeanne Hawkins, Patti Michels, Christy Harris, Donna Williams and Patty Smith.