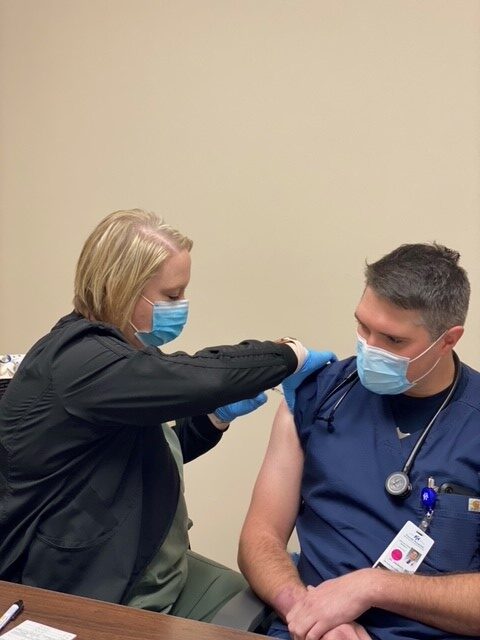 FMH Covid Children Shots
Faifield Memorial Hospital in coordination with the State of Illinois will be hosting special Pfizer Covid vaccinations this week for patients from the age of 12 to 17, as well as any adult that lives in the state.
The vaccine will be available this Monday afternoon from 1 until 5 at Horizon Healthcare in Fairfield.
Tuesday, the vaccine will be available at the Horizon Healthcare Center in Carmi from 2 until 6 p.m.
The shots will then be available Tuesday, July 6 at Horizon in Fairfield from 2 until 6 and then Carmi's Horizon Healthcare on Wednesday, July 7 from 1 until 5. The vaccines will also be available Monday, July 12 in Fairfield and Wednesday, July 14 in Carmi.
You do not have to be a Horizon patient to receive the vaccine. However, the shots will be administered by appointment, but walk-ins will be welcome.
For an appointment call 618-842-2082.
Patients 12 through 17 must be accompanied by a parent or legal guardian. Every parent or guardian will be required to bring ID and proof of insurance, if applicable.
Patients over 18 must be able to provide a valid ID showing Illinois residency.
The Pfizer vaccine is a two part shot and the second vaccination will be scheduled at the time you receive the first vaccination.
Mask will be required and consent forms must be signed.
Fairfield Horizon healthcare center is located  at 213 NW Tenth Street. The Carmi center is located at 1103 West Main Street.