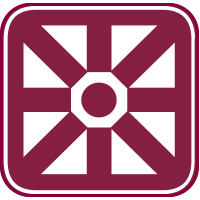 CARMI, ILLINOIS (March 15, 2021) – Carmi, Illinois-based First Bank announced today that it has successfully completed its acquisition of Lawrenceville, Illinois-based Heritage State Bank.
Three former branches of Heritage State Bank in Lawrenceville, Illinois and Haubstadt and Vincennes in Indiana are now offices of First Bank.
This acquisition grows First Bank to $611 million in assets and now 12 branches throughout a newly expanded footprint in southeast Illinois and southwest Indiana.
"We are delighted to extend added convenience, new technologies and expanded business services to even more agricultural communities, businesses and families," says Alvin Fritschle, First Bank's Chairman & CEO. "This acquisition represents an important milestone in the growth and diversification of our bank, benefiting both legacy and new clients.
Nikki Roser, President of First Bank, added, "Our team is excited to welcome our new associates to continue delivering tailored solutions to clients focused on partnerships and success. Committed to ensuring this transition was a smooth one for Heritage State Bank clients, any changes that impacted them were communicated well in advance."
A special resource section to keep clients informed can be found at MyFirst.Bank/Hello.
First Bank was advised by Barack Ferrazzano Kirschbaum & Nagelberg LLP and Heritage State Bank was advised by Luse Gorman, PC.
About First Bank:
Founded in 1893, First Bank is an independent, community bank with $611 million in assets and 12 branches in Carmi, Grayville, Lawrenceville and Mount Carmel in Illinois and Evansville, Haubstadt, Mount Vernon, Poseyville, Princeton and Vincennes in Indiana. First Bank specializes in delivering tailored solutions to businesses, farmers and families. Its holding company, Southern Illinois Bancorp, Inc., in Carmi, Illinois, has three other entities including First Insurance Agency, First Financial Services and Southern Illinois Title – now employing 126 associates. Learn more at MyFirst.Bank.