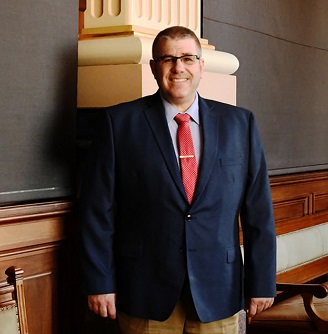 LOUISVILLE…State Rep. Darren Bailey (R-Xenia) is informing constituents of the newest laws to take effect at the beginning of the New Year and reminding everyone of the continuing mandated increase of the Illinois minimum wage law another dollar an hour starting January 1, 2021.
One of the new laws (HB 2708) amends the Missing Persons Identification Act to require law enforcement to report relevant information and DNA data about missing person's cases to the National Missing and Unidentified Persons (NamUs) System. Another (HB 2818) expands the 'Address Confidentiality for Victims of Domestic Violence Act' to include sexual assult and stalking as reasons a victim may also apply for the address confidentiality program. The third new law (SB 667) limits the cost of insulin 30-day supply to just $100 whether or not that is the actual cost of providing this medicine.
"Generally there are hundreds of new laws that take effect every January in Illinois. One silver lining of a shortened legislative session this year seems to be fewer laws being imposed on Illinois residents," commented Rep. Bailey. "There are a couple that are intended to help missing persons and victims of domestic violence which I supported and one that sounds good on the surface but is not good public policy. When you artificially keep the cost of anything low, the actual cost of the ingredients, processing, and delivery of the product is charged somewhere else in the process, like in the rates of your insurance premiums."
In addition to the three new laws taking effect January 1, there is a previous law that continues to ramp up the minimum wage in Illinois to $11 an hour. The rate will continue to increase an additional $1 an hour each January 1 until it reaches $15 an hour in 2025. Workers who are under 18 years old and work fewer than 650 hours in a year will earn a minimum wage of $8.50 per hour beginning January 1. The youth minimum wage rate will gradually rise to $13 an hour by 2025.
"Even though the new law maintains provisions for employers to count gratuities to offset wages for workers such as food servers who regularly earn tips, the wage increase is paid by the customers in the cost of their meals," added Rep. Bailey. "Tipped employees may be paid 60
percent of the hourly minimum wage but workers must still earn the minimum wage after receiving tips or the employer must make up the difference. This mandated increase in wages all across our diverse state does not take into consideration the differences in rural economies or those communities along our borders where people can just move their businesses and jobs across the river to pay less taxes and more competitive wages."