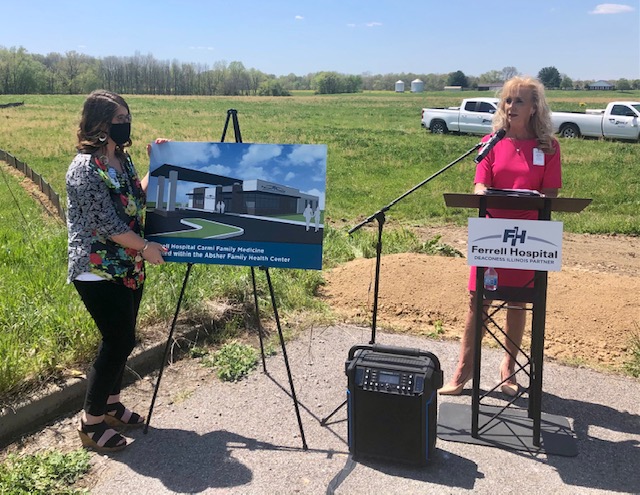 Ferrell Hospital has broken ground and construction will start immediately on a new facility.  The new facility will be 7,600 square feet (about 40% larger than their current location) and will include 15 exam rooms.  Dr. Caleb Mitchell says the improvements will allow even more providers to practice on site at one time and more dedicated space for specialists to provide patient care.
Onsite x-ray and lab will also be included in the new building.  The building will be located near Wal-Mart on Highway 1 and is being named in honor of a financial gift from a local family.  Ferrell Hospital CEO Alisa Coleman elaborates.
Ms. Absher wasn't able to attend, but family employee and friend Amber Carney spoke in her absence.
Coleman says the project should be complete and the office will begin seeing patients this fall.