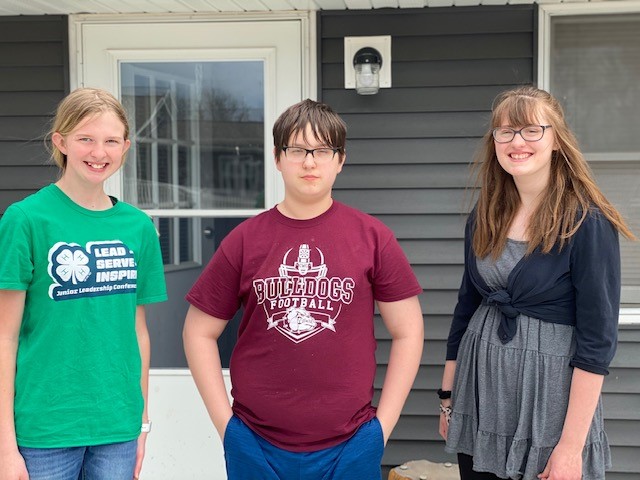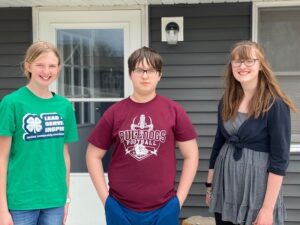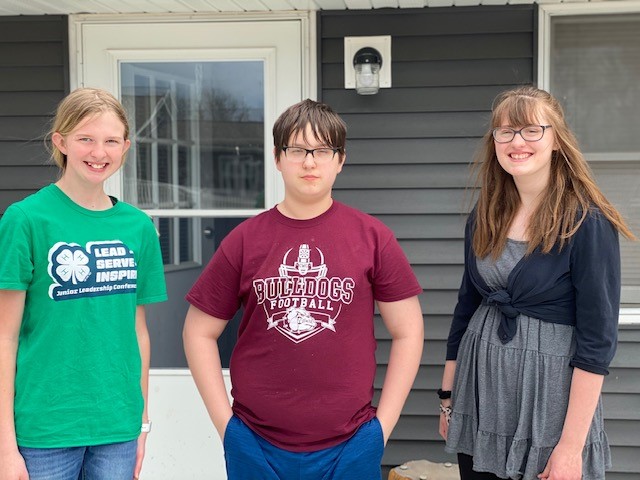 Families across Illinois have more food on their table, and youth are leading the way.  4-H is investing in the next generation of food access leaders with a first round of Food Advocacy Grants aimed at helping youth become food advocates right in their own communities.
The grants provide financial support to youth-led projects aimed at increasing food security throughout Illinois. "We are giving particular attention to funding projects that are addressing food security in areas where food access is of greatest concern, particularly rural areas," says Mark Becker, Illinois 4-H food systems specialist. "The goal of the grant is to create a network of youth leaders around the state who have real world experience conducting impactful service projects that shift the conversation around food insecurity in Illinois."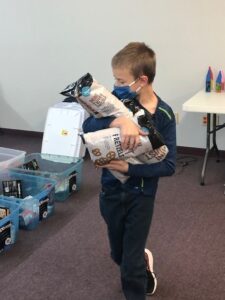 The grant initiative creates a network of youth leaders around Illinois who are personally invested in creating food security in their community.  "These grants are designed to help young people take action on issues that really matter to them," Becker says. "Youth aren't often given the opportunity to experience grant work, and this was so exciting to see them stepping up and participating."
This first round 11 winners from nine counties were chosen. Winners include:  Community Garden, DeKalb County; Fun With Food, Williamson County; COVID Care A Lots, White County; Suppers for Security, Cook County; Micro Food Pantry, Williamson County; Micro Pantry, Will County; Freezing Out Hunger, Macoupin County; Hands to Larger Service, Shelby County; Weekend Backpack Food Program, Montgomery County; Nosh Packs Nutrition Bags for Kids,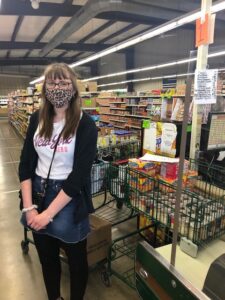 Adams County; Bags of Hope, Will County.
Katelyn Allen, a White County 4-H member of the Mad Hatters 4-H Club chose to apply for this grant and was awarded $500.00 to go towards her project of "Covid Care A Lots".  With assistance from one of her 4-H leaders, Amy Dixon, Extension Program Coordinator Amy McCarty, and her parents, Katelyn set out to serve 25-30 families in the Carmi area, making sure to shop locally at Little Giant Grocery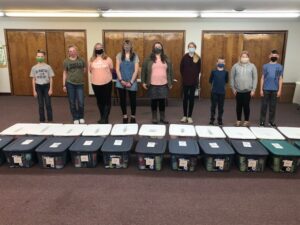 Store.  We would like to thank John and his employees for the extra donation of food, discounts, and their time to make this project a success.  McCarty also reached out to the Illinois Pork Producers Association and received $250.00 worth of pork products to add to the containers of food.  At the April 4-H Federation meeting, 4-H members and leaders assisted Katelyn by packing containers full to the rim with non-perishable items for families in need.